COVID-19 Vaccine Information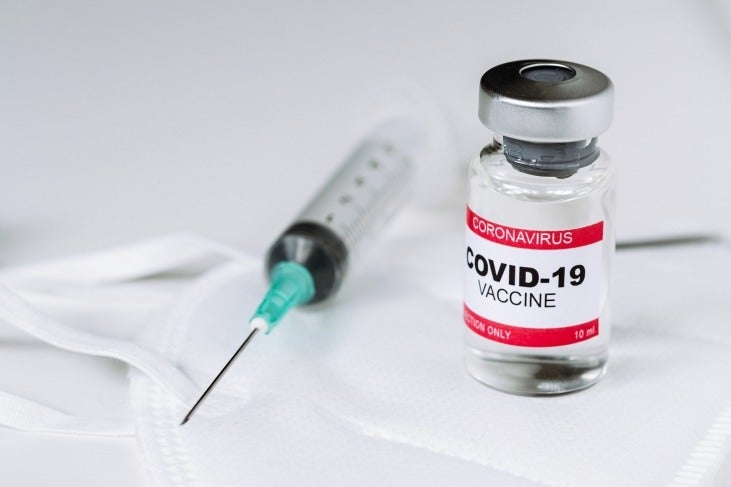 Last Updated: 12/6/2021
Do you need a COVID-19 Vaccine booster?
COVID-19 vaccine booster shots are recommended for all adults aged 18 years and older who have completed their initial 2-dose series of the Pfizer or Moderna vaccine at least six months ago.
COVID-19 vaccine booster shots are also recommended for those who received the Johnson & Johnson COVID-19 vaccine two or more months ago and are 18 years and older.
Eligible individuals may choose which vaccine they receive as a booster dose. Some people may have a preference for the vaccine type that they originally received, and others may prefer to get a different booster. The CDC's recommendations now allow for mix and match dosing for booster shots.
All three vaccine types are safe and effective. However, if you have questions about which vaccine to receive, please contact your physician.
For more information, visit the CDC.
We will continue to monitor federal and state guidelines for more information on COVID-19 vaccine booster shots for other populations. 
 
Vaccine Availability
The COVID-19 vaccine is available to any resident of Massachusetts aged 12 and older.​
The state of Massachusetts is offering multiple vaccine appointment scheduling options and locations. Please note: If you are scheduling an appointment for someone age 12 to 17, they are only eligible to receive the Pfizer vaccine.
Preregister for an appointment at a mass vaccination site 
See other options for scheduling a vaccine appointment
Is the vaccine safe?
The U.S. vaccine safety system ensures that all vaccines are as safe as possible. Vaccines go through more testing than any other pharmaceuticals. And before any vaccine is made available, it must go through rigorous development and testing. The COVID-19 vaccination will help protect you from getting severe COVID-19. The CDC has provided additional details about the safety of the vaccines.  
Is the vaccine covered?
Yes, the vaccine is covered under Medicare, and there is no cost for Tufts Health Plan members for either the COVID-19 vaccine or for the cost of administering it.  
Where can you get the vaccine?
There are multiple locations throughout Massachusetts that will provide the vaccine. To find a location near you, visit Mass.gov. You are covered to get the vaccine at any of the State of Massachusetts-approved vaccine sites.
For those getting their first COVID-19 vaccine, what are the dose requirements for each?
The Johnson & Johnson COVID-19 vaccine requires only one dose. The Moderna and Pfizer-BioNTech initial vaccine series requires two doses. You should get whichever vaccine is available in your community. One is not better than the other. Getting vaccinated against COVID-19 will help protect you, and potentially your loved ones, from the virus.
Please see the additional information above regarding additional shots for those who are immunocompromised and those who may require a booster. We will continue to monitor federal and state guidelines about additional COVID-19 vaccine shots that may be recommended.
Are there side effects?
After receiving the COVID-19 vaccination, you may have some side effects. This is a normal sign that your body is building protection. Temporary soreness in your arm, fever, chills, tiredness, and headache are all normal. For more info, the CDC provides details on what to expect after getting the vaccine.
There have been reports of some people experiencing severe allergic reactions after getting the vaccine. If you have had a severe allergic reaction to other vaccines or injectable therapies, talk to your doctor. Your doctor will help you decide if it is safe for you to get vaccinated. The CDC is monitoring reports of severe allergic reactions and will provide updated information on their website.  
Should you still get the vaccine if you had a confirmed or suspected diagnosis of COVID 19?  
Yes, people who have previously had COVID-19 should be vaccinated.
What if I am unable to get to a vaccination site?
Your doctor's office or the Care Manager assigned to your primary care physician can advise you of resources that might be able to help you obtain needed care, including the COVID-19 vaccine.
Continue to keep each other safe and limit spread of COVID-19
A vaccine is only part of the solution for COVID-19. Please continue to use best practices for limiting the spread of COVID-19 in our communities.
For additional details on the COVID-19 vaccine, visit the CDC website.