Worried About Falling? If You're Over 45, You Should Be.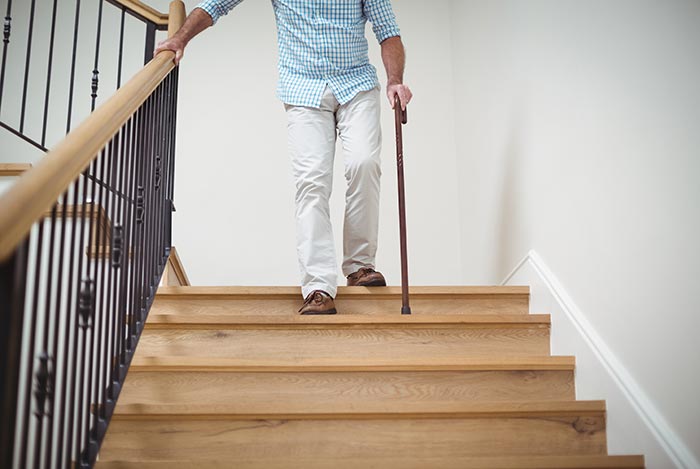 Have you suffered from falling before?
One in four adults 65 and older fall each year. Many people fear falls because they lead to injury and a loss of independence. This steers people to not report their falls to their family or their doctor. In fact, of the one in four adults that fall each year, less than half report the fall. 
Most falls can be prevented. Talking to the doctor is the first step in preventing falls.
Top reasons for falls
True or false: People fall because they age.
FALSE.
People fall because of other underlying reasons: some linked to physical conditions, medical problems, medications, and even safety hazards in and around the home.
Many falls are caused by these factors:
Muscle weakness
Poor balance
Medicines
Foot problems
Vision problems
Clutter or hazards in or around your home
Lots of these can cause you to fall at any age. In fact, there are some studies suggesting risk assessment on falls should begin at age 45, not 65 for adults. 
Tips to prevent falls and stay independent
Talk to your doctor
Your doctor might suggest a falls assessment, changes to medication or supplements, new eyewear prescriptions, physical therapy, and possibly a walking aid. Your doctor should know about any falls you have had and if you're worried about falling. Take this checklist to your next doctor's appointment to be sure to talk about fall prevention.
Begin strength and balance exercises
Exercise helps prevent falls by strengthening your muscles and improving your balance. Tai chi and qi gong are two popular Chinese movement exercises known for improving balance, coordination, and flexibility. Learn more about these alternative therapy options for balance here. 
Looking for other exercises to improve your muscle strength? Try doing some of these each day to keep your balance and strength.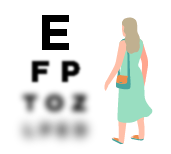 Update your eyesight
Have you had your eyes checked recently? Visit your optometrist once a year so you can update your eyeglasses. Make sure you have glasses if you need them or have the correct prescription for the glasses you do have. Poor vision and conditions like glaucoma and cataracts can increase your chances of falling. Learn cataract symptoms and some ways to slow cataract growth here.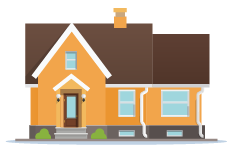 Remove hazards
Update your home to allow for clear pathways, remove loose rugs and cords, keep stairs free from clutter, and install bright lights, grab bars, and railings in and around your home.
Do you worry about or have a fear of falling?
Many people do. Six out of ten falls happen in the home. Use this checklist to make sure you are doing everything you can to prevent falls in and around your home. 
Want more health and wellness articles, and other important health updates? Sign up to receive them directly to your inbox here!