Replacement of Recalled Philips Devices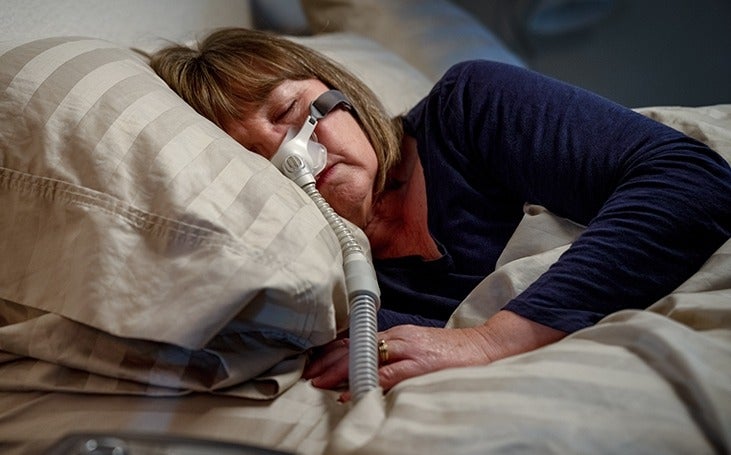 Replacement of Recalled Philips Devices
Philips Respironics issued a recall in June 2021 for certain CPAP, BiLevel PAP and ventilator devices due to potential health issues related to the polyester-based polyurethane (PE-PUR) sound abatement foam used in these devices. Tufts Health Plan wants to make members aware of the ways in which we are supporting them in their efforts to obtain a replacement for the recalled Philips devices.
About the recall
The devices were recalled for two reasons: the PE-PUR foam may degrade into particles which may enter the device's air pathway and may be ingested or inhaled by the user, and the PE-PUR foam may give off certain chemicals in the form of a gas. These particles and this gas may be harmful to members and cause other health issues.
The Philips website lists the models of the recalled devices, all of which were manufactured prior to April 26, 2021.  Members should go to the Philips website to look up the serial number of their device to determine if the they have a recalled model. The Philips website instructs members to register their device(s) to determine it is subject to the recall and to receive a replacement or follow-up instructions.
Philips is instructing users to consult their physician, prior to discontinuing use of their device, to discuss the benefits and risks of continued use of the recalled device.
For more information regarding the recall, go to  www.philips.com/src-update or call 1-877-907-7508.
You may also check the FAQs posted by the U.S. Food & Drug Administration, at https://www.fda.gov/medical-devices/safety-communications/philips-respironics-cpap-bipap-and-ventilator-recall-frequently-asked-questions.
What we are doing to help
Tufts Health Plan is committed to assisting members. Members who may have a device that has been recalled should consult with their physician prior to discontinuing use. If you have determined your model is on the recall list, please go to the Philips website at www.philips.com/src-update  to register your device. You will need the model serial number to complete the registration process. Registering your device helps you stay informed of updates, fixes, and new instructions.
Typically, your plan covers replacement for durable medical devices and equipment that are over five years old.  If your device is more than five years old, please have your provider contact us for a new authorization. For equipment that is less than five years old, Philips (the manufacturer of your device) is responsible for providing you with a replacement or follow-up instructions.  For this reason, you should follow the instructions on the Philips website to register your device.  If your device is less than five years old and your provider feels that it is medically necessary for you to continue using your recalled device and that you must secure a replacement immediately, before Philips can provide that device to you, your provider may submit a request to Tufts Health Plan for prior authorization for coverage. Requests will be reviewed on a case-by-case basis.  Members who have a recalled device that is less than five years old and who source alternate devices themselves and submit for reimbursement may not be covered.
If you have questions regarding your coverage for a replacement device, please call our Member Services Department number on your ID card.