Healthy Living Essentials: Preferred Extras
Health Products and Services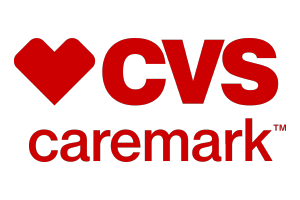 CVS Caremark ExtraCare® Health Card
You can save when you use the CVS Caremark® ExtraCare Health Program!
With the ExtraCare Health Program you receive 20 percent off regular-priced CVS Health Brand health-related items valued at $1 or more. The ExtraCare card can be used at CVS Pharmacy® stores nationwide and new members can attach the discount to their card.
How to get your 20 percent discount
Just show your card at the time of purchase to receive your discount:
If you are a new member and have a CVS ExtraCare card: Link your CVS ExtraCare card to your Tufts Health Plan member ID number to start receiving your discount. Provide your Tufts Health Plan ID number and your ExtraCare card number when prompted. If you don't already have an ExtraCare card, you'll be able to get one on the website. You can also pick one up at any CVS Pharmacy or call 1-800-SHOP-CVS to request a card before you get started with the linking process.
If you already have a Tufts Health Plan CVS ExtraCare Health card: Continue to use your existing Tufts Health Plan CVS ExtraCare Health card to get your 20 percent discount.
Note: Members with an existing Tufts Health Plan CVS ExtraCare Health card should not try to use the link above. This site is only for new members. If you need to replace your existing physical card or transfer ExtraCare rewards, call 1-888-543-5938 and select option 2.
*The 20 percent discount is restricted to items purchased for the health care of the cardholder only, and applies to regularly priced CVS Health Brand health-related items valued at $1 or more. Your ExtraCare Health discount may not be used in Target stores, including those with a CVS Pharmacy in them. Excludes alcohol, lottery, money orders, prescriptions and copays, pseudoephedrine/ephedrine products, postage stamps, pre-paid cards, gift cards, newspapers and magazines, milk (where required by law or regulation), sale/promotional merchandise, bottle deposits, bus passes, hunting and fishing licenses, not valid on any imposed governmental fees, or items reimbursed by a government health plan. Check with your plan administrator for more details.
**All CVS Pharmacy Brand products are 100% satisfaction guaranteed or your money back. If you're dissatisfied for any reason, you can return the CVS Pharmacy Brand product (opened or unopened) along with your receipt or invoice to any CVS Pharmacy store. We'll refund the full purchase price—no questions asked! To return the item by mail, call Customer Care at 1-888-607-4CVS (1-888-607-4287). Other pharmacies are available in our network. You are not obligated to fill your prescriptions at CVS Pharmacy by using the ExtraCare Health benefit. 106-49395B 070819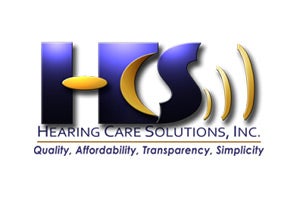 Hearing Aid Discount
Hearing Care Solutions, Inc offers Tufts Medicare Preferred members up to 63% off the retail prices of a wide selection of hearing aid choices from major manufacturers - save up to $2,400 per hearing aid*. You also receive a 2-year supply of batteries at no charge, 1 year of in-office servicing with no charge for reprogramming, cleaning, and/or adjustments at participating HCS providers**, a 3-year comprehensive warranty that includes loss and damage, a 30-day hearing aid evaluation period and 12 months of no-interest financing for qualified applicants.

For details on this discount see our Hearing Aid Discount article, call Hearing Care Solutions toll-free at 1-866-344-7756 or call Customer Relations.
Hearing Care Solutions website
* Savings is based on national retail average. Retail prices may fluctuate depending on region. Prices and savings are for one hearing aid. This discount is available through a special arrangement with Hearing Care Solutions (HCS).
**Routine service during 1st year is with original provider. Any services during the 1st year that are not administered by original provider are subject to charges at provider's discretion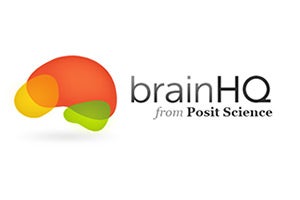 BrainHQ from Posit Science
Just as you can exercise your muscles, you can also exercise your memory, attention, and more. Memory fitness programs help improve attention, memory, brain speed, people skills, and intelligence. You can save 17% on a subscription to the BrainHQ application offered by Posit Science. The BrainHQ application is designed to improve your brain's speed and ability, strengthen memory, and enable learning. BrainHQ improves your memory and ability to capture information quickly and accurately, helping you to lead a more fulfilling and independent life. For details visit the BrainHQ website or call Customer Relations.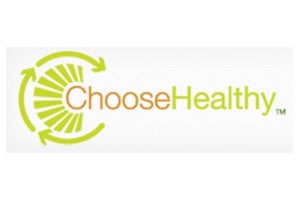 ChooseHealthy.com
Save on a variety of products including dietary supplements, homeopathic remedies, diet and sports nutrition, personal body care, books, and more*. You'll receive discounts of up to 40% off suggested retail prices and free shipping.

Visit the Choose Healthy website to learn more and register, or call Customer Relations for more details.

*You need to register on the Choose Healthy website to take advantage of the discounts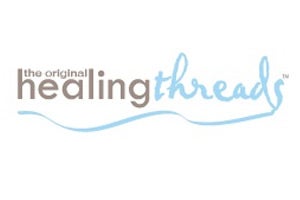 Healing Threads Discount
Maintain dignity and modesty while undergoing medical treatment, receiving home care, or recovering from an illness with your own sophisticated and comfortable Original Healing Threads designer wear. Healing Threads is a great alternative to a hospital gown. Get 20% off The Original Healing Threads collection of tops and breakaway pants made of soft machine wash and dry polyester micro-fiber, treated to allow liquids to just roll off the fabric.

To get the discount, go to the Healing Threads website and include the word "THP" in the "Enter Promotional Code" box located in the shopping bag section during check-out.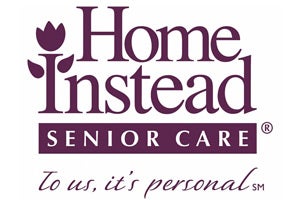 Home Instead Senior Care
Helping You Care for the Seniors in Your Life

HISC provides a wide range of non-medical support services to enable seniors or others to remain safely at home as long as desired. Carefully screened, trained and insured HISC caregivers can bring safety and peace of mind to families and individuals in a variety of ways.
Services include:
One-on-one companionship to prevent isolation and anxiety
Cooking and meal preparation
Personal care (assistance with bathing, toileting, grooming, etc.)
Light housekeeping
Reminders to take medications
Shopping and errand-running
Driving to appointments
Laundry and ironing
Sleepover support
24-hour support
Alzheimer's and dementia specially trained caregivers
Fees for services vary based on specific services requested and whether on weekdays, weekends, or holidays. As a Tufts Health Plan member you or eligible family members can receive a one time $100.00 CREDIT toward charges for services at participating offices (not all Home Instead Senior Care offices participate). Tufts Health Plan members also receive a free home safety inspection once you have contracted for services with Home Instead Senior Care. Show Tufts Health Plan ID card at "intake meeting."

Eligible family members include: spouse or domestic partner, parent or step-parent, child or step-child, sibling or step-sibling, grandparent, mother- or father-in-law, sister- or brother-in-law.

About HISC

Home Instead Senior Care is a network of locally owned offices dedicated to providing high quality, trusted home care to help seniors remain in their homes as they grow older. For those who have chosen to age at home, HISC can be the difference between counting the years and living them. Services are also available to seniors living in facilities. HISC has more than 567 offices nationwide, with 24 in MA, NH, and RI.

Please contact HISC for more information, to find your local office, or to set up a no-obligation, informational meeting:

Web: Home Instead
Phone: 1-888-484-5759 (toll-free)

To get the discount, show your Tufts Health Plan Medicare Preferred ID card at your "intake meeting."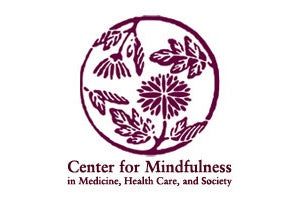 Mindfulness and Stress Reduction
Learn how mindfulness meditation can help you to relax, improve self-esteem, reduce pain and meet the challenges of everyday life. Attend the 8 week Stress Reduction Program at the UMass Medical School's Center for Mindfulness in Shrewsbury for 15% off the cost of tuition. For more information, call the Center at 508-856-2656, visit the Center for Mindfullness website, or call Customer Relations.
Mindfulness Based Cognitive Therapy Program (MBCT)
Mindfulness-Based Cognitive Therapy (MBCT) is an established program for people with depression. MBCT combines the practice and clinical application of mindfulness meditation with the tools of cognitive therapy to break the cycle of recurrent depression, and is based on the research of Drs. Zindel Segal, John Teasdale and Mark Williams, and documented in their book:
Mindfulness-Based Cognitive Therapy for Depression, a New Approach to Preventing Relapse
This program:
Is clinically proven for reducing symptoms of depression

Helps prevent future episodes for those who suffer from recurrent depression

Can be used together with medication, but with continued practice can help reduce the need for medication

To receive the discount, just identify yourself as a Tufts Health Plan Medicare Preferred member.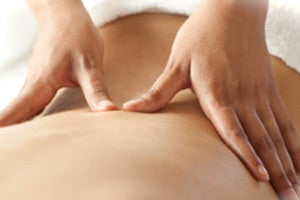 Massage Therapy and Acupuncture
Reconnect your body, mind, and spirit with massage therapy or acupuncture. Tufts Medicare Preferred members save 25% off the massage therapy provider's usual, or pay $15 per 15 minutes of massage therapy - whichever is less. You will also save 25% off of acupuncture provider's usual charges.

For a list of providers near you, call Customer Relations.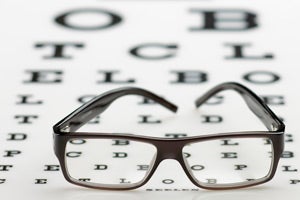 Laser Vision Correction
Improve your vision without glasses or contact lenses with laser vision correction. Receive 15% off the retail price, or 5% off the promotional price of LASIK and PRK laser vision correction.

To find a location near you and to obtain a discount authorization, call 1-877-5LASER6.

For more information, call Customer Relations.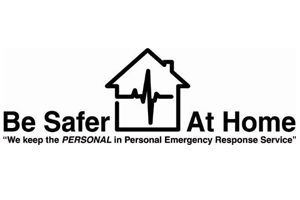 Be Safer at Home
Be Safer At Home (BSAH) offers members substantially discounted rates on the installation and monthly fees of a Personal Emergency Response System (PERS). BSAH has several options to meet your lifestyle and budget needs including; Landline, Cellular, Mobile, Mobile GPS, and Fall Detection.
While all the units are easy to install, members can schedule installation by a BSAH technician at no charge. To receive the discounted rates, members can contact Be Safer At Home at 1-866-513-PERS (7377) and provide code TUFTSMP.
About Be Safer At Home
Be Safer at Home is a Connect America company and one of the nation's largest providers of PERS. Be Safer At Home™ takes great pride in the fact that they treat all of their subscribers with the same level of dignity and respect that they would a member of their own family.
Every day, Be Safer At Home's personal emergency Response Center responds to emergency signals; offering reassurance, comfort, and peace of mind for individuals and their families.
Their Mission Statement is quite simple:
"To provide the elderly, at-risk, and disabled access to immediate assistance, helping them live independently with dignity and respect in the comfort in their own homes while providing peace of mind and reassurance to their family members, caregivers, and friends.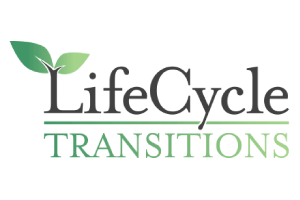 LifeCycle Transitions
Life Cycle Transitions is a preferred vendor that compassionately serves the needs of individuals, including seniors, veterans, disabled individuals, and others suffering from chronic health problems who require multiple services to stay well at home or to transition to a new location. Members will have access to discounted packages to assist with healthy home living and home modifications to help members age in place or transition home after a hospital stay.
Tufts Health Plan – Member Discount Packages
Healthy Home Living Transition Service Package – A client-directed home makeover that includes up to 3 technicians performing decluttering, cleaning, organizing, packing, trash removal, sorting and donation drop offs.
There will be an initial $375.00 evaluation where LCT creates a customized plan tailored to the member's specific needs – originally valued at $575.00, but discounted for Tufts Health Plan members. The $375 initial evaluation fee will be deducted from the total cost of any related service performed from the member's specific plan package.
For one to two days of service and physically having the LCT team implement the member's plan, the package cost will be between $1,500 and $3,500 based on the actual scope of the project. If the member chooses this service, the initial evaluation fee will be applied to the package cost.
Note: Haul away services may be subject to additional fees.

Tufts Health Plan members can also access a 20% discount for home modifications, house cleaning, hoarding assistance, home improvements, independent living assistance, and more through Life Cycle Transitions
Please contact Life Cycle Transitions at 1-877-718-0619 or visit the Life Cycle Transitions website for additional information. Use the reference code LCTTHP to access the Tufts Health Plan discount.
Travel charges may apply for homes more than 60 miles from Boston.
Fitness Offers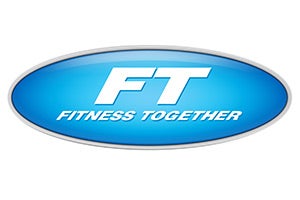 Fitness Together
Fitness Together helps create a personal workout plan tailored to you and pairs you with a dedicated personal trainer in a private setting. New customers pay no fitness evaluations fee** and receive 10% off the purchase of any personal training package*. Existing customers receive 10% off the purchase price of personal training packages of 36 sessions or more*.

To get the discount show your Tufts Health Plan Medicare Preferred card when joining any participating Fitness Together location.
*At participating facilities only. Discounts cannot be combined with any other promotion.
** For the location of participating fitness centers near you, call Customer Relations.

Diet and Weight Management Offers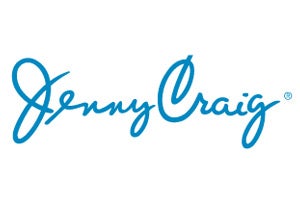 Jenny Craig
Free 3-month program (food not included) + $120 in food savings (purchase required)† OR save 50% off the premium programs (food cost separate).‡
†Valid for 3-month trial membership. Weekly full menu averages $156 (before discount) and any shipping costs not included. Discount split over 12 consecutive weeks with full menu purchase. Valid at participating centers and Jenny Craig Anywhere. New members only. No cash value. Not valid with any other offers or discounts. One offer per person. Restrictions apply.
‡50% off enrollment and/or membership fees for eligible premium programs. Weekly full menu averages $156 (before any discount) and any shipping cost not included. Active program enrollment and eligibility status required, which includes meeting with a consultant weekly and adhering to the full Jenny Craig meal plan. No cash value. Not valid with any other offer or discounts. Valid at participating locations and Jenny Craig Anywhere. New members only. Restrictions apply.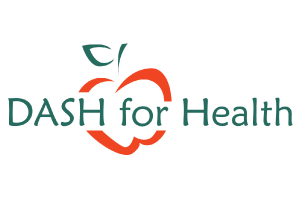 DASH for Health
DASH for Health is an online program dedicated to helping you eat better, exercise better, and lose weight. With customized meal plans to help you get started, twice-weekly email tips, tracking tools for weight, food and exercise, and hundreds of recipes, you will eat better, feel better, and improve your health - all while eating the foods you love.
All nutrition advice is based on the DASH Diet—a diet with more scientific proof behind it than any other eating plan. The DASH Diet is a well-balanced, easy-to-understand way of eating that gives you lots of choices, and it is scientifically proven to help you lose weight and lower blood pressure and cholesterol levels. In fact, the DASH Diet is so well regarded, it is recommended by the USDA, the American Heart Association and it has been rated the #1 Overall Diet by US News & World Report for seven years in a row!
Tufts Health Plan members can sign up for the DASH for Health program for $34.50 for a 6-month subscription (50% off the regular subscription rate).
Visit out DASH for health page and enter the coupon code: tmp to take advantage of this special offer.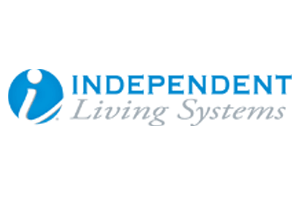 Well Balanced meals program through Independent Living Systems
Members can access a 15% discount for home delivered meals when purchased through Independent Living Systems. Home delivered meals offer a convenient and affordable way to recover from an illness, a surgical procedure, or to manage a chronic condition. Nutrition plays a critical role in keeping healthy and in maintaining optimal health.
To place an order, members can call 1-844-372-8631.

Independent Living Systems
As one of the nation's largest nutritional meal providers, ILS delivers 1 million medically tailored meals a month. Meals are prepared at USDA inspected and approved facilities, and menus are created by chefs who work with registered, licensed dietitians to provide nutritionally balanced meals that meet the needs of a variety of diets.
Independent Living System's Well Balanced Meals Brochure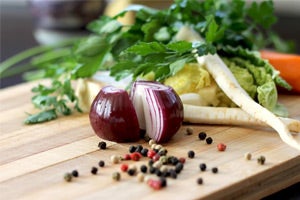 Nutritional Counseling
Registered dietitians will help you learn how to stay healthy through nutrition and weight management. You save 25% on unlimited visits with Tufts Health Plan registered dietitians or licensed nutritionists and no referral is needed from your PCP.

For a list of providers near you, call Customer Relations.

To get the discount, show your Tufts Health Plan Medicare Preferred ID card at time of payment.


*Payment must be received at time of visit. This value added discount is separate from the medical nutritional counseling benefit described in your Evidence of Coverage.