Don't Settle for Less Than 5 Stars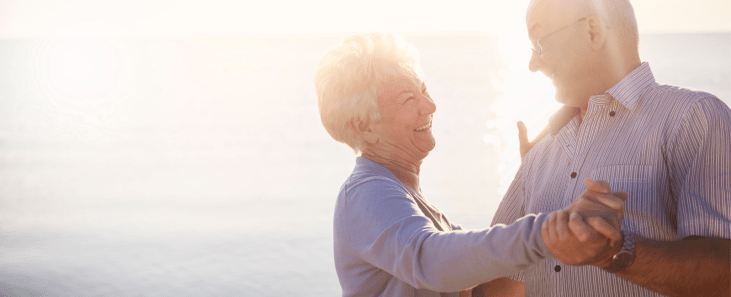 It's important to have quality coverage you can depend on. Luckily, Medicare makes it easy to identify the highest quality plans by providing a star rating for quality.
Our Medicare Advantage (HMO) plans received 5 out of 5 Stars from Medicare for 2023! We are the state's only Medicare Advantage HMO plan to receive a 5 star rating for 2023 and we're the only plan in Massachusetts to ever receive 5 Stars eight years in a row.
Because of our 5-star rating you can enroll now!1
What does a 5-Star rating mean for you?
A Focus on Your Health. Our Star Rating reflects how easy it is for you to get the checkups, screenings, and information you need to stay healthy.
Quality and Support. A plan receives a 5-star rating only by providing exceptional service to their members in many different areas including customer service, member satisfaction, health care quality, and getting appointments quickly.
Flexibility. As a member of a 5-Star plan, you have the freedom of a special election period that allows you to switch into one of our other Medicare Advantage plans one time during the year through November 30, 2023. So, if your healthcare needs change during the year, you're not locked into your plan.
A rating you can trust. Medicare's 5-Star Rating can't be bought—it can only be earned from the Centers for Medicare and Medicaid Services (CMS), the government regulatory body for all Medicare programs.
A pattern of excellence. We are the only Medicare Advantage (HMO) plan in Massachusetts to receive a 5-Star rating 8 years in a row.
Peace of mind. Knowing you have the highest rated health care coverage available provides valuable peace of mind.
How is the Star Rating determined?
CMS rates Medicare Advantage plans each year for quality in many different areas. For 2023, we received the highest possible rating in 15 out of 35 categories including:
Health Care Quality
Rating of Health Plan
Getting Appointments and Care Quickly
How difficult is it to achieve a 5-star rating?
For 2023, CMS rated 507 Medicare Advantage plans and provided each with a Star rating from 1 to 5 Stars, with 5 Stars being the highest. Only 57 plans in the country received a 5-Star rating for 2023. The 2023 5-Star rating puts Tufts Health Plan Medicare Advantage (HMO) plans among the top 11 percent of plans nationally.
For more information on plan ratings, go to www.medicare.gov.
1Eligibility restrictions may apply.
Every year, Medicare evaluates plans based on a 5-Star Rating System. Visit medicare.gov for more information. Tufts Health Plan Medicare Advantage (HMO) plans received 5 out of 5 Stars for contract years 2016, 2017, 2018, 2019, 2020, 2021, 2022, and 2023.