Have You Had Both of Your Annual Checkups?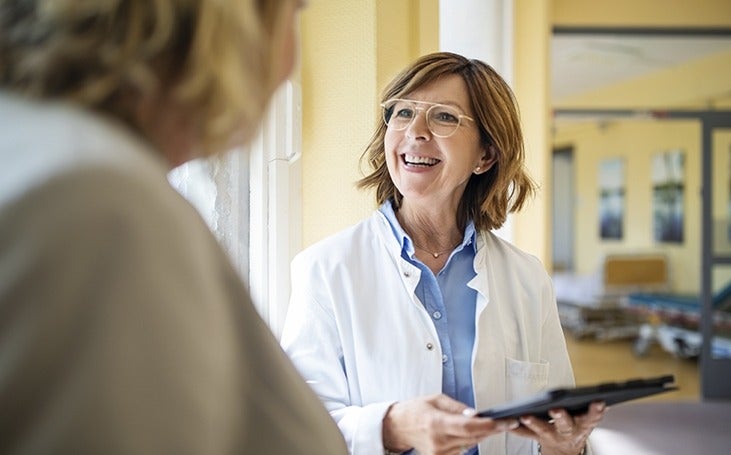 One of the most important ways to stay healthy is to see your health care provider each year. Tufts Health Plan makes it easy by covering you for both a physical exam and an Annual Wellness Visit. These checkups are different but are equally important. Having both each year is recommended. And they can be done at the same visit. Just ask to schedule them together when you make your appointment.  
What are the differences between the two?
At an Annual Wellness Visit, your primary care provider (PCP) and staff will review your health status in depth and spend time learning about your lifestyle, daily activities, nutrition, and any stress you may have. Because all of these fac­tors can impact your overall health and longevity, it's important to have an Annual Wellness Visit each year.
At an annual physical exam, your PCP or health care provider will do a thorough check of your physical health, including checking your vital signs, examining your head, neck, and lungs, and reviewing all of your medications.
(For an easy way to remember questions for your doctor use the Doctor Visit Book.)
What do they cost?
Tufts Health Plan Medicare Advantage HMO members pay $0 for both an annual physical and an Annual Wellness Visit.1
Should you have both?
Yes! Both checkups are important to have each year because they cover different aspects of your health. To schedule your physical and Annual Wellness Visit, call your PCP's office.
Talk to your doctor if you have concerns about an in-person visit. While an annual physical is generally conducted in person, it may be possible to have an Annual Wellness Visit with telehealth.
1A copay may apply if you receive services that address a medical condition during an annual physical or Annual Wellness Visit.
Drug Search
Use the drug search tools to find out if your drugs are covered and which tier they fall under on your plan type.
Find a Doctor
Find a doctor within your Tufts Health Plan Medicare Preferred HMO network or your Tufts Health Plan Senior Care Options network.
Health Library A-Z
Tufts Health Plan has partnered with Healthwise to provide members with access to a library of high-quality content on conditions, treatments and more.