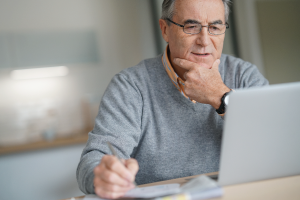 In 2018, Medicare Diabetes Prevention Program (MDPP) services will be covered for eligible members with no coinsurance, copayment, or deductible. Per a CMS update, MDPP services will be available to eligible members beginning April 1st, 2018.
Which plans does this change relate to?
Covered plans include Tufts Health Plan Medicare Preferred HMO, Senior Care Options, and Medicare Supplement plans.
Where can you find benefit information for the MDPP program?
Benefit information for this program is included in the 2018 Evidence of Coverage (EOC) plan documents for HMO and SCO members. The EOC's are available to view here: https://www.tuftsmedicarepreferred.org/plan-documentation.
What is the MDPP program?
The MDPP program is for people with pre-diabetes to help prevent the progression to type 2 diabetes. The program provides education on how to eat healthy, manage stress, increase physical activity, and develop skills to maintain weight loss and a healthy lifestyle.
For more information
For additional information, please call our Customer Relations department at 1-800-701-9000 (TTY: 711) for additional information. Hours are Monday – Friday, 8:00 a.m. – 8:00 p.m. (From Oct. 1 – Feb. 14, representatives are available 7 days a week, 8:00 a.m. – 8:00 p.m.) After hours and on holidays, please leave a message and a representative will return your call on the next business day.