10 Things New Members Should Do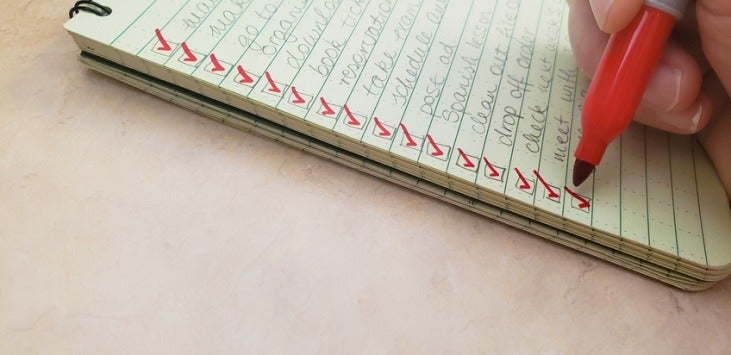 1. Tell us about any special situations
We want your transition to our plan to be easy. If you are currently undergoing treatment for a condition or have any upcoming appointments, call us as soon as possible. We can help make sure your appointments are set up correctly with your new plan. Other special situations to let us know about include, if you:
Are scheduled for a surgery
See a psychiatrist or other mental health provider
Saw certain specialists on your previous plan
Use programs to help pay for prescription drugs
Have a care manager
Live in a nursing home
Choose a doctor
2. Choose a doctor
As a new member, you most likely selected a primary doctor (referred to as a "primary care physician" or "PCP") on your application form. If so, you don't need to do anything. If however, you need a new PCP, or need to switch your PCP, use the doctor search tool to find a PCP in your area. Once you have made a choice, call Member Services to verify your selection. Remember, you can change your PCP at any time for any reason; just call Member Services.
3. Schedule your physical 
Seeing your doctor for a physical each year is one of the most important ways to stay healthy. We encourage you to schedule an annual physical with your doctor as soon as possible. You pay $0 for a physical exam every 12 months.
4. Check your medications (if your plan includes drug coverage)
If you take any medications, check to see if they are covered in the same way as your previous plan. Some drugs on our formulary have special requirements. You can find the list of drugs we cover in the formulary (drug list). If a drug you are taking is not covered, you may be able to get a temporary supply until your doctor can determine if another prescription would meet your needs. For more information, call Member Services or see your Evidence of Coverage (EOC) booklet.
5. Give someone permission to call us on your behalf
Did you know if your spouse or family member calls us we can't answer questions about your coverage? HIPAA (Health Insurance Portability and Accountability Act) is a federal law that prevents your health plan from sharing information about your coverage with anyone, including your spouse or family members. But you can give someone the ability to call us on your behalf. Just call Member Services and tell us who is authorized to call on your behalf. The person you are authorizing must be present during the call in order for Member Services to verify the request. It's important to select someone you trust who can discuss your benefits in case of an emergency.
You can also fill out the Appointment of Personal Representative form.
Filling out an Appointment of Personal Representative form gives someone the permission to call on your behalf AND the ability to make decisions related to your coverage. With this form on file, the person you identify can call us and discuss your pharmacy or benefit information. This form also allows the person you select as your representative to make decisions about your plan such as, changing your PCP or filing an appeal. The authorization is good for one year unless you specify an earlier expiration date.
6. Sign up for a secure online account
At the Tufts Health Plan secure online site, it's easy to create an account that lets you:
Pay your monthly premium1
View your claims history
View your current and past referrals
View your monthly Explanation of Benefits (EOB) documents
Manage your eDelivery preferences
And more!
To sign up go to: thpmp.org/registration.
Need help registering?  Check out our easy to use guide at thpmp.org/acct-long-guide.
1Not applicable to members who are enrolled in a Group plan through their former employer.
Note: Not all features are available to members of all plans. For more information, contact Member Services.
7. Get your ID Card
We automatically mail you your ID card once you become a member. If you haven't already received your ID card, you should receive it soon. Your ID card includes all your important member information. Remember to always bring your ID card to your doctor appointments and to the pharmacy.
You can print, email, and fax your ID card from your secure online account. 
8. Remember to pay your premium bill each month
Each month you receive a bill for your plan premium*. This is the amount you pay to be a member of our plan. Your premium bill is separate from any medical bills you might receive when you use your plan. Payment for your premium bill is due on the 15th of each month. To make paying the premium bill easier, you can sign up to have it paid automatically (details are below), or call Member Services to have the premium taken out of your Social Security check each month.
How to pay your premium bill automatically
You can have your monthly premium automatically deducted from your checking or savings account each month by signing up for Electronic Funds Transfer (EFT). (If you selected EFT on your application form, you still need to fill out an EFT form. Details are below. It may take a bit for EFT to kick in so remember to pay your monthly premium until we notify you that your EFT option has started.) EFT allows you to make payments without writing checks or having to pay for postage. There is no charge to use EFT, your premium is paid even when you are away from home or on vacation, and you receive a monthly invoice confirming the transaction amount.
How to sign up
To sign up, fill out the EFT form, print it out, and mail it with a voided check. We will contact you by mail as soon your application has been approved. It can take up to two months for EFT to kick in so remember to continue paying your monthly premium until we notify you that you are enrolled in the EFT program. For more information, call Member Services.
*If you enrolled in a $0 premium plan you do not receive an invoice each month in most cases.
What if you chose to have your premium taken out of your monthly Social Security check?
If, on your application form, you chose to have your premium taken out of your Social Security check (referred to as an "SSA deduction"), that option should begin soon. It may take up to three months to begin, so remember to pay any premium bills you receive until your SSA deduction begins. If you didn't sign up for SSA deduction but would like to, just call Member Services and we will be happy to set this up for you.
9. Fill out your health survey
We have many programs to help members who may be at risk for certain illnesses. The Health Risk Assessment survey helps us to know which members could benefit from our care management or health programs. We will contact you about filling out this important survey during the first month of your membership.
10. Learn how your plan works
Part of getting started with your plan is learning the basics of how it works. There are a lot of great benefits to your plan and knowing how they work will help you get more out of it. The "Welcome" book included in your new member kit is a great place to start.