Get Member-Only Discounts with Your Preferred Extras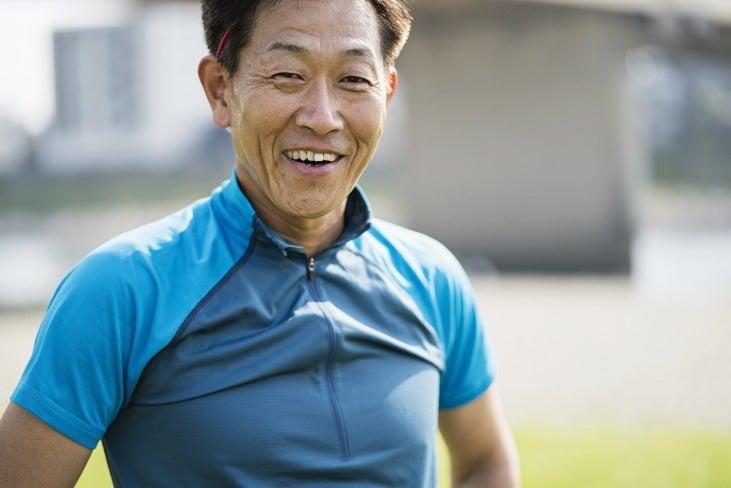 As a member of a Tufts Health Plan Medicare Advantage HMO or PPO plan, you get extra discounts designed to help you lead a healthy lifestyle that are above and beyond what's covered under Original Medicare.
Click an item to learn more:

If your plan has prescription coverage, you can have prescriptions you take regularly delivered to your door with Optum Home Delivery! You may be able to save up to $53 for a 90-day supply of prescription medications (depending on the plan you are in and the tier your drug is on). That's a potential savings of up to $212 a year!1
Signing up for home delivery is easy. You can sign up online, by phone, or by mail: 

Fitness Together provides customized workout programs to help you reach your fitness goals. With Fitness Together, you are paired with a personal trainer in a private setting and receive a workout plan tailored to you. 
New customers pay no fitness evaluation fee.
New customers get 10% off the purchase price of any personal training package.
Existing customers get 10% off the purchase price of personal training packages of 36 sessions or greater.
To get the discount, show your Tufts Health Plan ID card when joining any participating Fitness Together location.2
Daily Burn offers over 2,500 curated videos and audio-based fitness classes featuring a variety of programming, including total-body workouts, barre, kickboxing, prenatal, meditation, strength, and Pilates training. Plus, programs and collections are always being added.
Tufts Health Plan members get a 30-day free trial, followed by 25% off your monthly membership.3
Gain access to an online community to chat directly with your trainers and other Daily Burn members.
Available on iOS, Android, AppleTV, Roku, Google Chromecast, Amazon Fire, and Comcast, members can stream At Home from their TV, computer, or mobile app to start a workout. All workouts are downloadable on iOS devices, and all are available on-demand to all users, so you're always ready to crush your goals. 
For more information or to sign up, go to try.dailyburn.com/tufts/.

Nutrition plays a critical role in maintaining optimal health. Home-delivered meals offer a convenient and affordable way to recover from an illness or surgical procedure, or to manage a chronic condition.
As one of the nation's largest nutritional meal providers, Independent Living Systems delivers 300,000 medically tailored meals a month. Meals are prepared at USDA inspected and approved facilities, and menus are created by chefs who work with registered, licensed dietitians to provide nutritionally balanced meals that meet the needs of a variety of diets.
Get a 15% discount on home-delivered meals through Independent Living Systems.
To place an order, call 1-844-372-8631.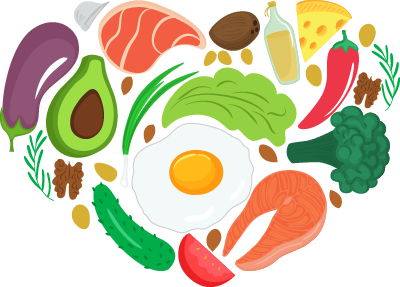 Nutritional counseling provided by registered dietitians helps you learn how to stay healthy through nutrition and weight management.4
Save 25% on unlimited visits with Tufts Health Plan-registered dietitians or licensed nutritionists.
No referral is needed from your primary care provider.
For a list of providers near you, call Member Services at 1-800-701-9000 (HMO) or 1-866-623-0172 (PPO) (TTY: 711).
To get the discount, show your Tufts Health Plan ID card at time of payment.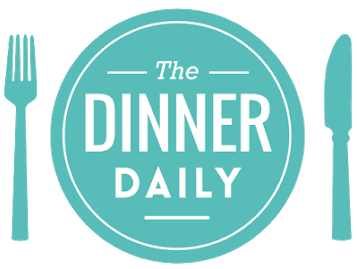 The Dinner Daily makes healthy, delicious dinners easy and affordable by providing you with weekly dinner plans customized for your food preferences, dietary needs, and the specials at your local grocery store! 
Members receive 25% on any Dinner Daily subscription and will save many times that on your grocery costs. Plus, your first two weeks are free to make it easy to try.
To sign up, or for more information, visit the Dinner Daily website. Use code "TMP25" when you sign up to receive your discount.
Reconnect your body, mind, and spirit with massage therapy or acupuncture.
Massage therapy: Save 25% off the provider's usual fee, or pay $15 per 15 minutes of massage therapy, whichever is less.
Acupuncture: Save 25% off the provider's usual fee.
For a list of providers near you, visit the ChooseHealthy website or call ChooseHealthy customer service at 1-877-335-2746. (Monday–Friday, 8 a.m.–9 p.m.). ChooseHealthy is a trademark of American Specialty Health and used with permission herein.
Improve your vision without glasses or contact lenses with laser vision correction.
15% off the retail price, or 5% off the promotional price of LASIK and PRK laser vision correction.5
To find a location near you and to obtain a discount authorization, call 1-877-5LASER6.
Discount is available on a wide selection of hearing aid choices from major manufacturers up to 63% below retail.6
3-year supply of batteries at no charge (up to 64 cells per ear, per year for non-rechargeable devices). 
1 year of follow-up care at no charge, with the original provider.7
3-year comprehensive warranty, including loss, damage, and repairs.
60-day hearing aid evaluation period.
Complete hearing aid evaluation at no charge.
12-month, interest-free financing available to qualified applicants. 
For details on this discount, or to schedule your comprehensive hearing exam, call Hearing Care Solutions at 1-866-344-7756. For more details, visit hearingcaresolutions.com/tuftshealthplan.

Save 15% on the Cambridge Health Alliance Center for Mindfulness and Compassion (CMC) eight-week Mindfulness-Based Stress Reduction and Mindful Self-Compassion courses.8 Experience mindfulness and compassion training to reduce stress and improve your overall well-being.
For more information and to register, visit the CMC's course page. If you have questions, please email cmc@challiance.org or call 1-617-591-6132. To get your discount, use access code "TMP15" during the registration process.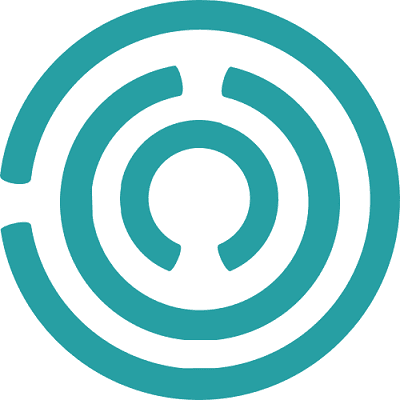 With Ompractice, you can access live, online yoga and meditation classes led by an instructor to practice yoga from the comfort and privacy of your own home. Ompractice utilizes two-way video so you can participate in group classes and receive feedback and support from your teacher.
Tufts Health Plan members can sign up for Ompractice for $14.99/month or $129.00 for an annual subscription (40% off the monthly rate). In addition, you may be able to use your annual Wellness Allowance to submit for possible reimbursement of your membership fees. For full details of your annual Wellness Allowance, please see your Evidence of Coverage (EOC).
Be Safer At Home (BSAH) offers members substantially discounted rates on the installation and monthly fees of a Personal Emergency Response System (PERS). A PERS unit allows you to live the independent lifestyle you want by providing a resource that is always there to respond to emergency calls. BSAH has several options to meet your lifestyle and budget needs including; Landline, Cellular, Mobile, Mobile GPS, and Fall Detection.
Get a discounted rate on the installation and monthly fees of a Personal Emergency Response System.
To learn more about BSAH, visit BeSaferatHome.com. To receive the discounted rates, contact Be Safer At Home at 1-866-513-7377 and let them know you are a Tufts Health Plan member.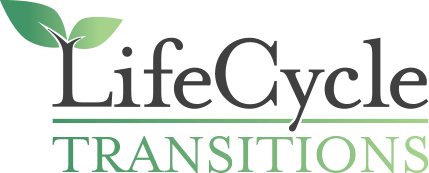 If you have chronic health problems, LifeCycle Transitions can help you stay well at home or transition to a new location. 
Get a 20% discount for services such as relocation and downsizing, help addressing a distressed home, cleaning, hoarding assistance, and more.
For details on discounts, and to order services, call LifeCycle Transitions at 1-877-273-7810 and use reference code "LCTTHPMP".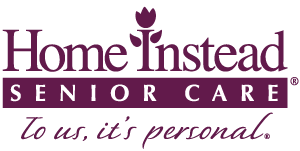 Home Instead provides high quality, trusted home care to help seniors stay in their homes.
Get a one-time $100 credit toward charges for services at participating offices. To get the discount, show your Tufts Health Plan member ID card during your consultation. 
Get a free home safety inspection once you have contracted for services with Home Instead Senior Care.
For more information, please visit HomeInstead.com or call 1-888-580-6676.
Explore health care planning information and download resources to help ensure that the care you receive is the care you want.
Disclaimers
1Member pays mail order copay amount.
2At participating facilities only. Discounts cannot be combined with any other promotion offered by the fitness location or trainer.
3At the end of your 30-day free trial, Daily Burn will automatically charge your card $14.96/month until you cancel. No refunds or credits for partial months. Additional taxes may apply. 
4Discount is separate from covered benefit. See your Evidence of Coverage (EOC) available at thpmp.org/documents for details.
5At participating facilities only. Discounts cannot be combined with any other promotion offered by Lasik or the location of service.
6Savings do not apply if you receive your benefits from a current or former employer. Hearing aid coverage is included in individual HMO plans.
7Routine service during first year is with original provider. Any services during the first year that are not administered by original provider are subject to charges at provider's discretion.
8Programs are available to members on an individual basis after CMC conducts a screening process to determine if the program is right for you.