Planning to Retire? Don't Forget About Your Medical Care Costs!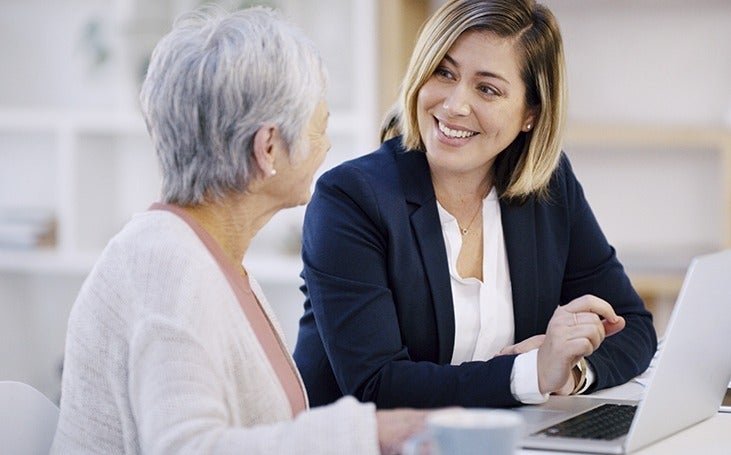 Planning for retirement? It's important to consider health care expenses. Even if you are in good health now, it is difficult to know how much of your retirement savings you will need for health care costs as you age. A study by Fidelity Investments found that a couple retiring at 65 would need $295,000 to cover medical costs in retirement. That figure doesn't even account for long-term care, such as assisted living or nursing home costs. 
So, how can you ensure you have enough saved to do what you want in retirement and also cover your health care costs? Planning for medical expenses is an important part of overall retirement planning. Just as you might speak to a financial advisor to plan for retirement, talking to a Medicare expert who understands how Medicare plans work can make a big difference in saving on health care costs.
Download the retirement planning checklist
We've developed a handy retirement planning checklist to ensure you pay attention to everything needed to retire smart. We cover the financial, medical, and lifestyle steps you must consider so you can avoid surprises by the time you are ready to move to the next chapter of your life. You've worked hard, now make sure you take care of yourself. Click the button below to download the checklist now.
Download My Retirement Checklist
Retirement planning & Medicare coverage
When you turn 65 (or are ready to retire) you are eligible to receive Original Medicare (Part A and Part B), which is provided by the Federal government. You will need to decide whether to rely on Original Medicare only or add additional coverage. This decision will have a big impact on your health care costs in retirement. 
Original Medicare is only part of the story
Medicare consists of 4 parts–Original Medicare (Part A and B) is provided by the government, while Part C and D are provided by private insurance companies. Many people discover that relying on Original Medicare (Part A and Part B) doesn't provide enough coverage and may cost significantly more over time. For complete coverage, you will want to have all four parts of Medicare:
Part A (hospital coverage) 
Part B (medical coverage)
Part C (Medicare Advantage plans that provide additional coverage not included in Parts A and B) 
Part D (prescription drug coverage)  
Save money by adding additional coverage
A common mistake is to rely on Original Medicare (Part A and Part B) for coverage because it seems like it is less expensive than adding additional coverage. But the truth is relying on Medicare only may cost you more over time. That's because Original Medicare only covers about 80% of medical costs, has no limit for medical costs in a year, and does not have a fixed cost for large expenses, such as a hospital stay. Adding a Medicare Advantage or Medicare Supplement plan to Original Medicare provides you with a limit to the amount you may have to spend for medical services in a year and provides fixed copay amounts for many services, such as a hospital stay.
There are 3 main choices for Medicare coverage
While it may seem like there are a lot of decisions to make when choosing a Medicare plan, there are only 3 main options:
Stay on Original Medicare (Part A and Part B) (may cost you more over time)
Only covers about 80% of expenses and does not include drug coverage. Adding a Medicare Advantage plan that includes prescription drug coverage to Original Medicare provides comprehensive coverage and can help save you money.
Add a Medicare Advantage plan (Part C)–such as an HMO plan (for many people, this is the most cost-effective option)
Offers coverage for benefits not covered by Original Medicare. Many Medicare Advantage plans also include prescription drug coverage (Part D), so you can get all your coverage in one plan.
Add a Medicare Supplement plan  (generally has a more-expensive monthly premium than a Medicare Advantage plan)
Offers coverage for benefits not covered by Original Medicare, but doesn't include prescription drug coverage (Part D). 
Which option will save you the most in retirement?
While every situation is different, many people choose a Medicare Advantage plan (such as an HMO plan) as a way to save during retirement:
Covers everything Original Medicare covers, plus additional benefits such as dental, vision exams, hearing exams, and coverage when traveling
Generally has a lower monthly premium than a Medicare Supplement plan
Available with prescription drug coverage, so you can have medical and drug coverage in one plan
Available with a low monthly premium – sometimes as low as $0 a month
A cost limit protects you by limiting the amount you would need to pay in a year for medical expenses
Choosing to add a Medicare Advantage plan to your Original Medicare coverage ensures you have comprehensive health coverage at an affordable premium that protects you from unexpected health care costs if you become ill or need to be hospitalized.
Retirement planning with a local Medicare Expert
Once you've downloaded the checklist and reviewed it, let us help you in your retirement planning! We have a dedicated, knowledgeable team of Medicare Experts who understand how Medicare plans work and can help you find the plan that's right for you and your budget. They know choosing a Medicare plan can feel overwhelming and will take the time to answer any questions you have and explain all your options. Plus, they'll help you avoid paying fees for insufficient coverage or enrolling at the wrong time.
To speak with a local Medicare Expert today, call 1-844-455-3305 (TTY: 711).
Your gateway to happy aging
Make sure you don't miss another article with tips and tricks for happy aging, plus vital health information that you'll need to ensure that you're up to date with relevant health care announcements. Click here  to keep your health at your fingertips.
Drug Search
Use the drug search tools to find out if your drugs are covered and which tier they fall under on your plan type.
Find a Doctor
Find a doctor within your Tufts Health Plan Medicare Preferred HMO network or your Tufts Health Plan Senior Care Options network.
Health Library A-Z
Tufts Health Plan has partnered with Healthwise to provide members with access to a library of high-quality content on conditions, treatments and more.