What We Are Doing to Help During the Coronavirus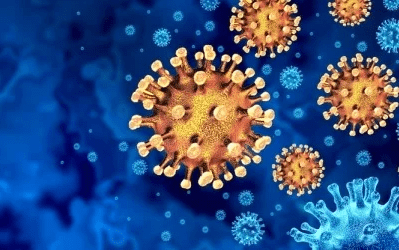 This article will be updated with new information as it becomes available. Last updated 01/09/2023. The Massachusetts state of emergency will no longer be in place as of June 15, 2021. Some policy changes have been reinstated, effective August 7, 2021.
Tufts Health Plan activated its Pandemic Planning work group at the start of the Public Health Emergency (PHE) in 2020 to respond to public health issues and crises. The group meets regularly to continuously monitor changing events. The group monitors and follows recommendations from the Centers for Disease Control and Prevention (CDC), World Health Organization (WHO), State Public Health Departments (CT, NH, MA, RI) and other official sources on an ongoing basis.
COVID vaccine distribution for residents of the Commonwealth continues to be led by the State government. For details and the most up-to-date information on vaccine distribution, please visit www.mass.gov/covid-19-vaccine-in-massachusetts. Members can get the vaccine at any designated location near them at no cost.
Tufts Health Plan is committed to making sure you have access to the health care services you need throughout the COVID-19 pandemic.  
Benefit changes are subject to regulatory requirements and approval. All changes made due to the COVID-19 pandemic are available until further notice but no later than the end of the public health emergency or 12/31/22, whichever is earlier.
COVID-19 testing
See complete details on how to receive free COVID-19 at home tests.
Changes effective August 7, 2021
Reinstated cost shares, including copayments, coinsurance, and deductibles, as applicable, for medically necessary coronavirus in-person treatment for all Tufts Health Plan members.
Reinstated cost shares, including copayments, coinsurance, and deductibles, as applicable, for medically necessary coronavirus telehealth/telemedicine services related to COVID-19.
Reinstated prior authorization requirements for non-urgent/emergent new diagnosis and treatment of COVID-19 or the risk of COVID-19 contraction, as applicable.
Reinstated referral requirement for out-of-network services related to COVID-19, inpatient care, post-acute care, or when receiving primary care or outpatient behavioral health services. You are not required to get a referral from your PCP for in-network services. To ensure proper coordination of your care, please continue to check with your PCP before getting services from network specialists.
Telehealth/telemedicine services
Need a doctor's appointment but don't want to leave home? Telehealth, or, as it is often referred to, "telemedicine," offers an alternative to in-person visits by using audio or video tools so you can speak to your doctor in real time without leaving home. Copays for telehealth/telemedicine services will be the same as an in-person visit. Effective 1/1/2022 e-visits and virtual check-ins have $0 copay. Learn more about using telehealth/telemedicine.
Waiving member costs
There are no out-of-pocket costs for medically necessary diagnostic and other testing related to the coronavirus. This coverage applies at in-network providers, urgent care centers, emergency rooms and other facilities, and at out-of-network providers in the event a member cannot easily find an in-network provider to provide timely services.* Additionally, you may visit testing sites set up by the State. Check Stop the Spread to find locations of testing sites near you. Consistent with Federal and State guidance, coronavirus tests will only be covered or reimbursed if they are medically necessary as determined by a health care provider in accordance with current CDC and state public health department guidelines. COVID-19 tests that are not ordered or referred by a provider are not covered benefits. Testing will not be covered solely for general workplace health and safety, public health surveillance, or for other purposes not primarily intended for a member's individual COVID-19 diagnosis or treatment.
In addition, there is no copay or prior authorization required for ambulance trips related to COVID-19.
$0 copay for non-emergency transportation to medically necessary appointments if you are working with or are referred to a Care Manager who requests this service because a safe transportation alternative is not available due to the COVID-19 pandemic. (Benefit change does not apply if you receive your benefits from a current or former employer.)
$0 copay for extended stays of up to 14 days in skilled nursing facilities for COVID-19-positive members who are not sick enough to require inpatient care, lack necessary in-home support to recover at home, and are referred by their Care Manager, primary care physician (PCP), or other qualified provider. (Benefit change does not apply if you receive your benefits from a current or former employer.)
Drug refills
We are making it easier for you to get increased access to the prescription drugs you need:
You can refill prescription medication early without waiting to finish your current fill.
You can refill up to a 90-day supply, to the extent consistent with clinical guidelines.
Controlled substances are excluded from this policy (subject to CMS rules).
Oximeter coverage
If you have lung disease or early signs of COVID-19, having an oximeter that measures your pulse and oxygen level in your blood can provide important information for your doctor. Your plan covers an oximeter if ordered by your doctor through a plan-approved vendor to monitor you for suspected or diagnosed COVID-19. Coinsurance for durable medical equipment (DME) applies. For DME coinsurance rates, see your Evidence of Coverage (EOC). You can also order monitoring devices from most pharmacies online or in the store and pay out of pocket. The plan will not reimburse for items not ordered by your doctor through the plan-approved vendor.
Out-of-country travel
Members are covered only for urgent and/or emergency services when traveling outside of the United States and its territories. Coronavirus tests are only covered or reimbursed if they are medically necessary. Diagnostic coronavirus testing required as a condition of travel inside or outside of the United States and its territories is not covered.
For more information
We take the safety and well-being of our community, members, and employees very seriously. Given that the coronavirus situation is changing daily, we request that you do not visit our office in person.
For the latest information on the coronavirus, please visit the CDC website at cdc.gov/covid19. 
Healthwise has created a resource center with infographics, articles, and videos on the symptoms, prevention, and treatment of the coronavirus. Click here to access the resource center.
Prescription drug information applies to members who have prescription drug coverage included with their plan.
*Member reimbursement requests for home-testing kits or other tests that are self-ordered by members are not covered.
Drug Search
Use the drug search tools to find out if your drugs are covered and which tier they fall under on your plan type.
Find a Doctor
Find a doctor within your Tufts Health Plan Medicare Preferred HMO network or your Tufts Health Plan Senior Care Options network.
Health Library A-Z
Tufts Health Plan has partnered with Healthwise to provide members with access to a library of high-quality content on conditions, treatments and more.