Get Member-Only Discounts in 2024 with Your Preferred Extras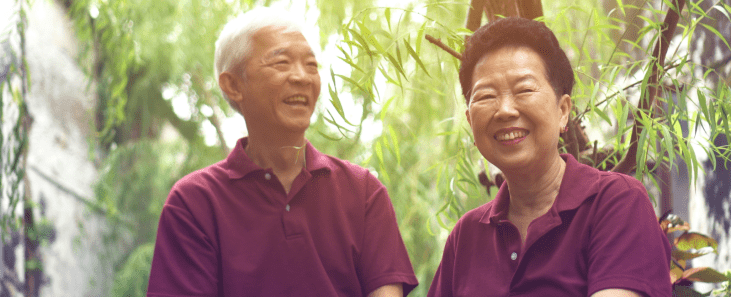 As a member of the Tufts Health Plan Senior Care Options (HMO-SNP) plan, you get extra discounts, designed to help you lead a healthy lifestyle, that are above and beyond what's covered under Original Medicare and MassHealth Standard coverage. Reference your Evidence of Coverage booklet for complete information.

Optum Home Delivery
Save time by getting your 90-day prescriptions conveniently delivered to your door with Optum Home Delivery!
Signing up for home delivery is easy. You can sign up online, by phone, or by mail: 
Online: Visit www.OptumRx.com.
By phone: 1-800-510-4817.  Have your Tufts Health Plan member ID number, prescription number(s), and credit card information ready whenever you call.
By mail: Complete the order form on our website. You should receive your order in approximately two weeks.

Hearing Aids
Discount is available on a wide selection of hearing aid choices from major manufacturers up to 63% below retail.
3-year supply of batteries at no charge (up to 64 cells per ear, per year for non-rechargeable devices). 
1 year of follow-up care at no charge, with the original provider.1
3-year comprehensive warranty, including loss, damage, and repairs.
60-day hearing aid evaluation period.
Complete hearing aid evaluation at no charge.
12-month, interest-free financing available to qualified applicants. 

Massage Therapy and Acupuncture
Reconnect your body, mind, and spirit with massage therapy or acupuncture. 
Massage Therapy—Save 25% on the provider's usual fee, or pay $15 per 15 minutes of massage therapy, whichever is less. 
Acupuncture—Save 25% on the provider's usual fee. 

For a list of providers near you, call ChooseHealthy2 customer service at 1-877-335-2746 (Monday–Friday, 8 a.m.–9 p.m.).

Nutritional Counseling
Nutritional counseling provided by registered dietitians helps you learn how to stay healthy through nutrition and weight management.3
 
Save 25% on visits with Tufts Health Plan-registered dietitians or licensed nutritionists.
No referral is needed from your primary care provider.
For a list of providers near you, call Member Services at 1-855-670-5934.
To get the discount, show your Tufts Health Plan ID card at time of payment.

The Dinner Daily
The Dinner Daily makes healthy, delicious dinners easy and affordable by providing weekly dinner plans customized to your food preferences, dietary needs, and the specials at your local grocery store.
Get a 25% discount on any Dinner Daily subscription.
The first two weeks are free to make it easy to try.
For more information or to sign up, visit www.thedinnerdaily.com/tmp/.
Use code "TMP25" when you sign up to receive your discount.

Daily Burn (New for 2024)
Daily Burn offers over 2,500 curated videos and audio-based fitness classes featuring a variety of programming, including total-body workouts, barre, kickboxing, prenatal, meditation, strength, and Pilates training. Plus, programs and collections are always being added.
Tufts Health Plan Senior Care Options members get a 30-day free trial, followed by 25% off your monthly membership.4
Gain access to an online community to chat directly with your trainers and other Daily Burn members.
Available on iOS, Android, AppleTV, Roku, Google Chromecast, Amazon Fire, and Comcast, members can stream At Home from their TV, computer, or mobile app to start a workout. All workouts are downloadable on iOS devices, and all are available on-demand to all users, so you're always ready to crush your goals. 
For more information or to sign up, go to try.dailyburn.com/tufts/.
Ompractice
With Ompractice, you can access live, online yoga and meditation classes led by an instructor to practice yoga from the comfort and privacy of your own home. Ompractice utilizes two-way video so you can participate in group classes, and receive feedback and support from your teacher.

In addition, you may be able to use your annual Wellness Allowance to submit for possible reimbursement of your membership fees. For full details of your annual Wellness Allowance, please see your Evidence of Coverage (EOC) available at www.thpmp.org/documents.
Sign up for Ompractice for $14.99 per month.
Or sign up for an annual subscription for $129.00 (a 40% discount off the regular monthly rate).
For more information or to sign up, go to www.ompractice.com/thpmp/.

Cambridge Health Alliance Center for Mindfulness and Compassion (CMC) 
Save 15% on Cambridge Health Alliance Center for Mindfulness and Compassion's eight-week Mindfulness-Based Stress Reduction (MBSR) and Mindful Self-Compassion (MSC) courses. Experience mindfulness and compassion training to reduce stress and improve your overall well-being. Programs are available to members on an individual basis after CMC conducts a screening process to determine if the program is right for you. 
For more information and to register, visit www.chacmc.org/courses. If you have questions, please email cmc@challiance.org or call 1-617-591-6132. 
To get your discount, use access code "TMP15". 
The access code will be entered during the registration process. 

1Routine service during first year is with original provider. Any services during the first year that are not administered by original provider are subject to charges at provider's discretion.
2ChooseHealthy is a trademark of American Specialty Health and used with permission herein.
3Discount is separate from covered benefit. See your Evidence of Coverage (EOC) available at www.thpmp.org/documents for details.
4At the end of your 30-day free trial, Daily Burn will automatically charge your card $14.96 USD/month until you cancel. No refunds or credits for partial months. Additional taxes may apply.