Worldwide Travel Coverage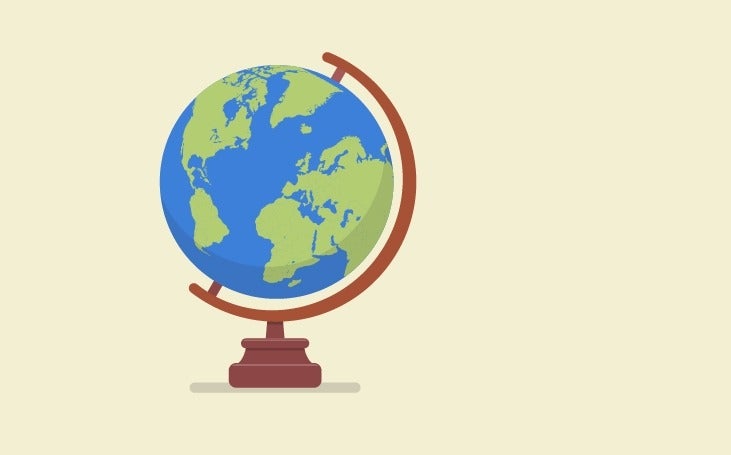 Whether you are ready to start traveling again, or are planning a trip for the near future, you'll have peace of mind knowing you are covered anywhere in the world for emergency or urgent care.
What is a medical emergency?
A medical emergency is when you believe your health is in serious danger.
Examples of a medical emergency include severe pain, a bad injury, sudden illness, or a medical condition that is quickly getting much worse.
You are covered for medical emergencies anywhere in the world.
If you have a medical emergency, get medical help as quickly as possible by calling 911 for an ambulance or going to the nearest emergency room, hospital, or urgent care center. Within 48 hours, you or someone else should call to tell us about your emergency because we need to follow up on your care. The Member Services number is conveniently located on the back of your membership card.
What is urgently needed care?
Urgently needed care is when you need medical care right away because of an illness, injury, or condition that you did not anticipate, but your health is not in serious danger.
Because of the situation, it isn't reasonable for you to obtain medical care from a network provider.
If you are outside of our service area and cannot get care from a network provider, you are covered for urgently needed care that you get from any provider.
You can be away for up to 6 months
You can be outside our service area1 for up to six consecutive months and still be covered for emergency or urgent care. (For example, if you go to Florida for the winter, you could stay there for up to six consecutive months and be covered).
No referral needed
You do not need a referral from your primary care physician (PCP) before getting emergency or urgent care. Routine care, such as a physical, is not covered outside our service area, so remember to schedule routine care before or after your travel plans.
How to get reimbursed
If you receive emergency care outside our service area, you may need to pay out-of-pocket. Simply save the paperwork for any services you have, and fill out a member reimbursement form or call Member Services for reimbursement details2.  
Remember your medication
If you take any medications, make sure you have enough before leaving for a trip. In certain situations, you can request a "vacation override" for a larger supply if you need it. Just call Member Services at least 14 business days before leaving for your trip. Be sure to have your prescription and pharmacy information handy.
What if you lose your medication?
If you lose or run out of your medication when traveling, we will cover prescriptions filled at an out-of-network pharmacy if a network pharmacy is unavailable3.  Note: our plan cannot cover a drug purchased outside of the United States or it's territories.  
Save your receipts
If you need to fill a prescription at an out-of-network pharmacy, you will have to pay the full cost of the prescription. But you can be reimbursed for our share of the cost. Just save your receipts and fill out a Prescription Claim Form. Note: our plan cannot cover a drug purchased outside of the United States or it's territories.  
Traveling during COVID-19
The Centers for Disease Control and Prevention (CDC) have provided travel guidelines during the COVID-19 pandemic. Visit the CDC website for complete details on guidelines for both domestic travel and international travel.
Medication travel tips
Be prepared
Check your supply of prescription drugs you take on a regular basis before leaving for a trip and if possible, take all the medication you need with you.
Bring copies of your prescriptions so you can fill them in the event you lose your medications.
Have a list of the generic names of your medications, especially when traveling overseas. If you need an emergency refill, physicians or pharmacists will be more likely to recognize generic names.
Bring the name and telephone number of your doctor and pharmacy.  
Protect your medications
Read the storage instructions on the prescription label or talk with your doctor if you're not sure how to store your medications when traveling.
When traveling by plane, pack medications in your carry-on, not in checked luggage.
When traveling by car, remember not to leave your medications in the car, especially in warm weather, and never leave them in the trunk.
Airport security tips
The Transportation Security Administration website has helpful tips to get you through airport checkpoints quickly and securely, including which medications and supplies you can transport by plane.
1Our service area is the state of Massachusetts except for Berkshire, Franklin, Dukes, and Nantucket counties.
2Reimbursement applies to emergency and urgent care situations only. You may be responsible for any co-payments that apply.
3This applies to Tufts Health Plan Medicare Advantage HMO members whose plan includes prescription drug coverage.