Your Plan Cards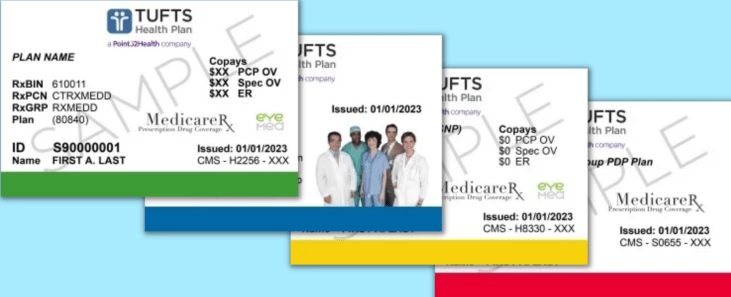 Depending on the plan that you join, you may receive up to three different member cards. All members will receive an ID card. Some members may also receive a dental card and an OTC Network card. You don't need to use your red, white, and blue Medicare card to access your Tufts Health Plan benefits.    
Your ID Card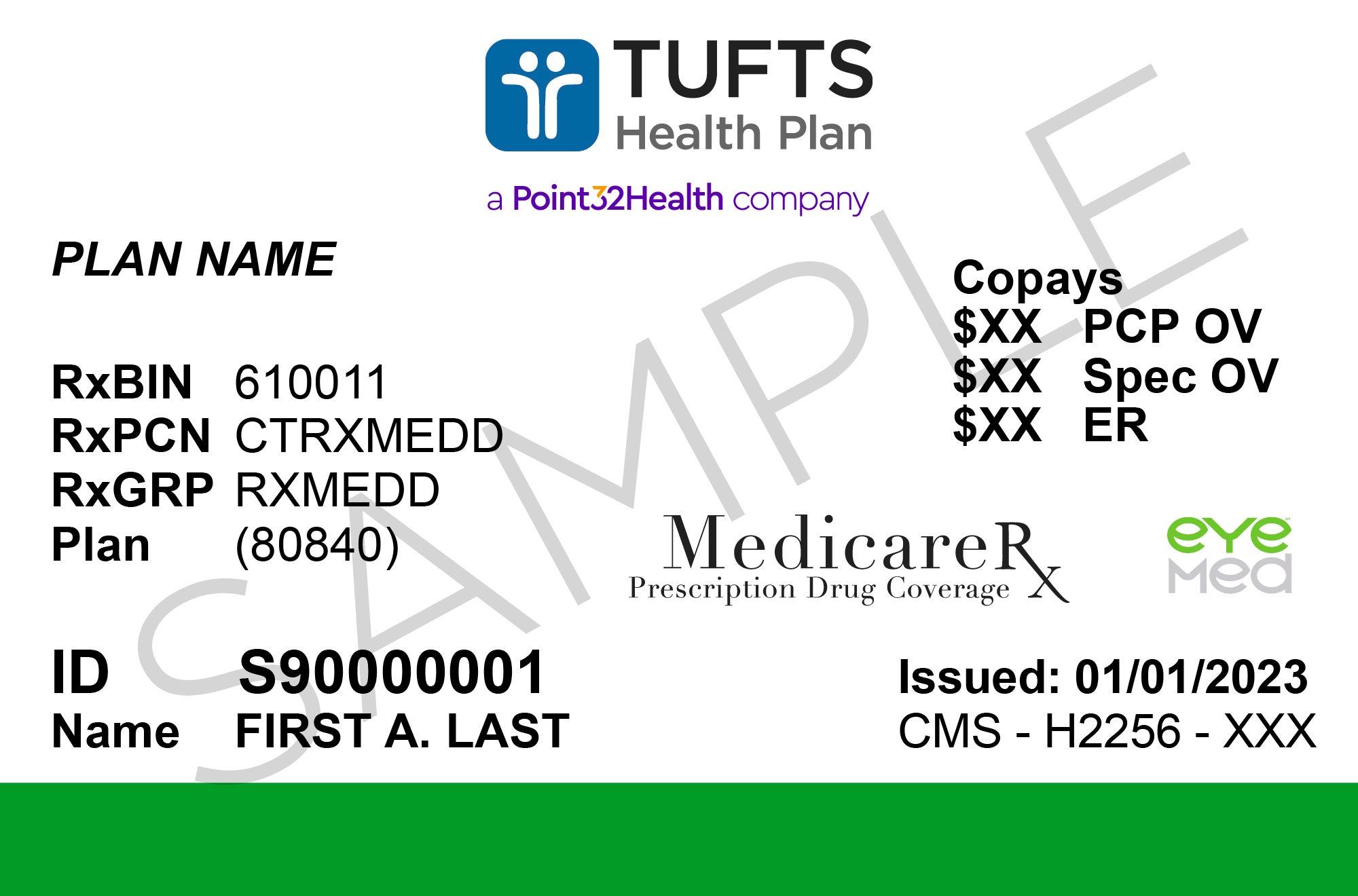 You will receive your Tufts Health Plan ID card by mail automatically once you become a member. Your ID card includes all your important member information, including your plan name and Member ID number. Remember to always bring your ID card to your doctor appointments and to the pharmacy when you fill a prescription.
Note: Your Tufts Health Plan ID Card should be used in place of your Red, White and Blue Medicare card.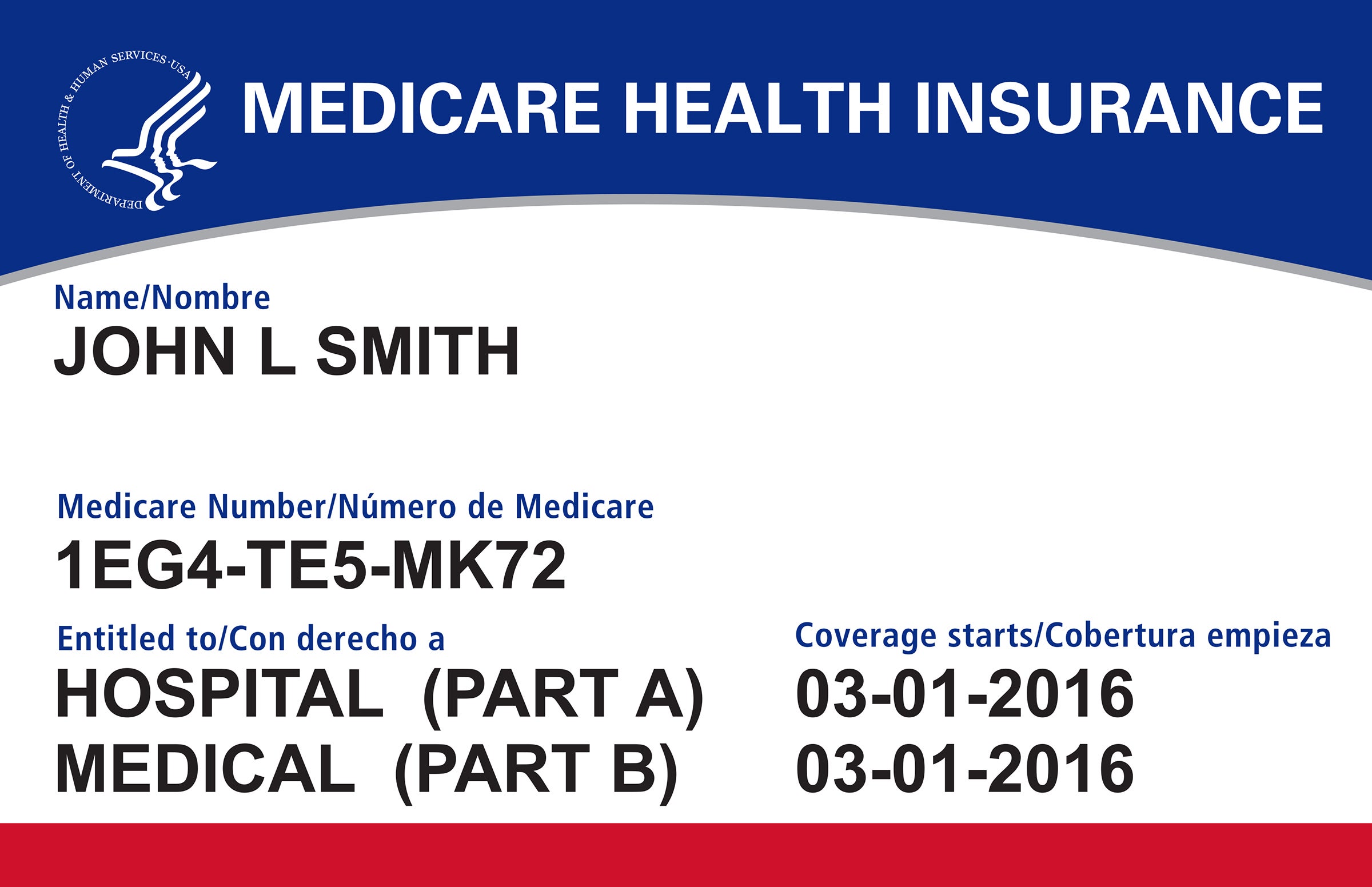 Your Dental Card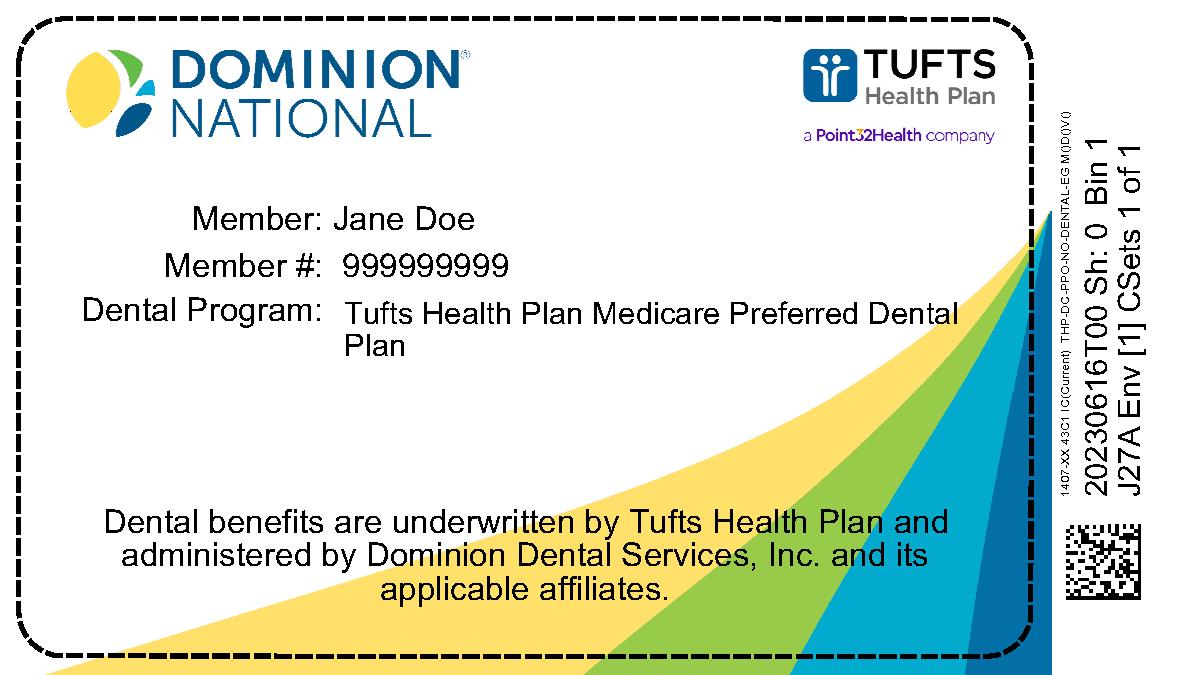 If your plan has embedded dental coverage or if you have signed up for the Tufts Medicare Preferred Dental Option, you'll receive a Dominion National ID card by mail (dental coverage provided by Dominion National). Bring this card with you when you visit the dentist. 
Your OTC Network Card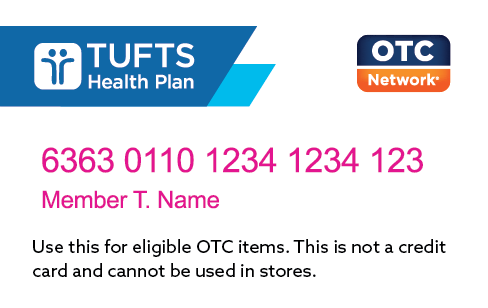 Tufts Medicare Preferred Saver Rx (HMO), Smart Saver Rx (HMO), and Access PPO plan members will receive an OTC Network card that's loaded with the benefit amount each calendar quarter. Don't throw away your card away—it automatically reloads each quarter.
You can use your card to purchase eligible over-the-counter (OTC) medicines and health-related items through Medline (online, over the phone, or by mail) or Walmart.com