Healthy Aging Tips for Older Adults
Healthy aging is about making smart choices as you get older and committing to a healthy lifestyle. The good news is - it's never too late to start!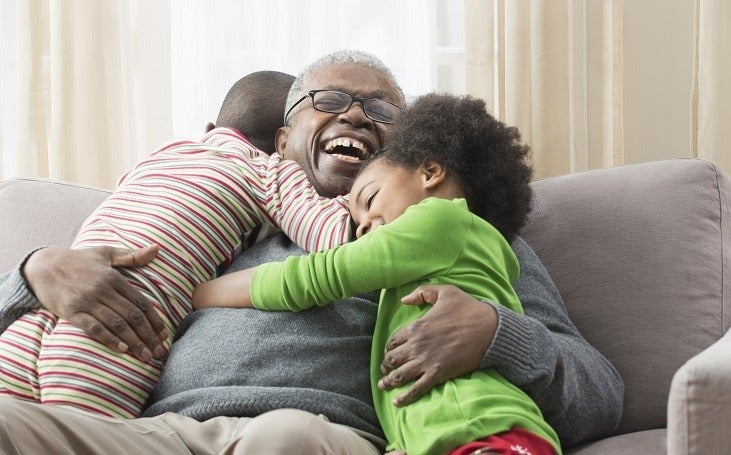 Healthy aging is about making smart choices as you get older and committing to a healthy lifestyle. The good news is - it's never too late to start!
Now, more than ever, your health and wellness is so important to maintain. Healthy aging is more than just a positive outlook; it's a lifestyle practice. Here are some tips to ensure you're covering the basics for optimizing the quality and length of your hard-earned miles.
Get your health screenings
Preventive health screenings can find diseases early when they are easier to treat and may help prevent some diseases from occurring. Your doctor will be able to tell you which screenings are right for you.
Be active
Staying fit can help you to avoid many problems, including heart disease, diabetes, and high blood pressure. Exercise can also help you maintain your independence longer by improving strength and flexibility, while increasing your mental acuity. 
Eat healthy
A healthy diet can help protect against heart disease and certain types of cancer. A smart, balanced eating plan should be built around fruits and vegetables, low-fat dairy, protein (from tofu, beans, quinoa, etc.), and whole grains. Like being active, good nutrition is an important part of aging well. 
Maintain your brain
Use it or lose it! Just like staying active keeps your body moving, it's important to give your brain the same workout. Don't stop learning and mentally challenging yourself. Research shows that stimulating your mind through active learning slows cognitive decline. 
Be social
Social connections are important to your overall health. For example, having friends or family who share a hobby or interest can improve your mental well-being. Use these tips for staying socially connected during the COVID-19 pandemic. 
Get your sleep
Changes to sleep patterns are a normal part of the aging process, but sleep problems that go on for a long time can affect your health. Not getting enough sleep can lead to trouble learning, solving problems, and remembering. You can improve your sleep by using these helpful tips.
Reduce stress
Long-term stress can affect your ability to fight off infection. You can't avoid every stressful situation, but you can learn healthier ways of dealing with stress. Practicing mindfulness can help you mitigate or redirect stress. Mindfulness is a type of meditation that helps you focus on what you are feeling in the moment.
There are many simple techniques you can use to improve mindfulness in your everyday life:
Notice the world around you. During difficult times, it can be challenging to take the time to appreciate your senses. But focusing on how things look, taste, or feel can help you stay present.
Find joy in simple things. Finding pleasure in simple things can truly improve your happiness. Stay in the moment, and try to bring an open mind and focus to everything you do.
Be good to yourself. We are often most judgmental of ourselves. Give yourself permission to treat yourself with the same consideration you give others.
Breathe. If you feel stressed or anxious, take a minute to breathe deeply. Focus your attention on your breathing to calm and reset your mind.
Keep up with the latest health and wellness updates
Want more health and wellness articles, and other important health updates? Sign up to receive them directly to your inbox here.
Drug Search
Use the drug search tools to find out if your drugs are covered and which tier they fall under on your plan type.
Find a Doctor
Find a doctor within your Tufts Health Plan Medicare Preferred HMO network or your Tufts Health Plan Senior Care Options network.
Health Library A-Z
Tufts Health Plan has partnered with Healthwise to provide members with access to a library of high-quality content on conditions, treatments and more.