Taking Care of Your Mental Health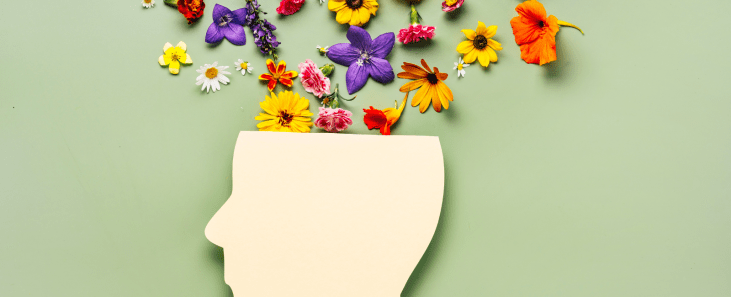 Most of us understand how important it is to care for our physical health — and it's just as important to care for your mental health, too.
What is Mental Health? 
According to the Centers for Disease Control and Prevention, your mental health is your emotional, psychological, and social well-being. Just as your physical health reflects the condition of your body, your mental health reflects the condition of your mind. 
Your physical and mental health are interconnected. One benefits the other, and both work together to make up your overall health. Your mental health directly affects how you make choices, relate to others, adapt to change, and navigate difficult times. Put another way — it impacts how you think, act, and feel.
What to Watch For 
Your mental health is affected by life experiences (both positive and negative), a family history of mental health issues, and biological factors (including your genes and brain chemistry). 
One or more of the following feelings and behaviors can be a sign of a mental health issue to discuss with your provider:
Sleeping too much or too little 
Changes in appetite 
Low or no energy 
Severe mood swings 
Loss of interest in usual activities 
Inability to perform daily tasks 
Pulling away from friends and family 
Feelings of numbness, helplessness, or hopelessness 
Thoughts of harming yourself or others 
Hearing voices or believing things that are not true 
Increased smoking, drinking, or drug use
Ways to Care for Your Mental Health 
Positive mental health plays an important role in your ability to work productively, take part in meaningful activities, and contribute to your community. You can care for your mental health by: 
Seeking professional help when you need it 
Connecting with friends and family 
Developing healthy skills (such as meditation) to cope with stress 
Mental Health Resources Available to You
Your plan offers different types of support to help you stay on top of your mental health and well-being.

No Referral Needed for Mental Health Care Services 
Your plan makes it easier to care for your mental health by no longer requiring a referral from your primary care physician (PCP) or health care provider to obtain outpatient mental health care services. 
Note: This excludes outpatient services from a psychiatrist, which require a referral from your PCP or health care provider prior to receiving services (HMO plans only).
Support of a Mental Health Care Team 
Your plan includes a team of health experts to help you coordinate your mental health care. If you have concerns about your emotional, psychological, or social well-being, you can work with a mental health care manager to: 
Develop an understanding of a depression diagnosis 
Learn strategies for symptom management 
Identify new ways to manage the stress of aging 
Learn how to navigate the health care system when you need mental health services 
You can call Member Services at 1-800-701-9000 (HMO)/1-866-623-0172 (PPO) (TTY: 711) for more information about working with this team.
$0 Copay for Depression Screening 
You're covered for one screening every calendar year. A depression screening generally consists of your doctor asking questions about your mood and lifestyle to look for symptoms of depression. 
If you're unable to visit your doctor's office in person, ask your provider if the screening can be completed by telehealth. (Access PPO members pay 40% coinsurance out of network.)
Virtual Mental Health Program 
Through AbleTo, you can receive personalized mental health support through an 8-week program. Each week, you'll meet virtually with a coach or licensed therapist (or both) who will take the time to get to know you. You'll explore your thoughts, feelings, and actions, and develop healthy coping skills backed by science. Between sessions, you can practice your new skills using online activities, plus access self-care tools like journals and meditations. 
To get started, visit AbleTo.com/tuftshealthplan or call 1-833-522-5386 (representatives are available 9 a.m.–8 p.m.).
Note: AbleTo is covered through your outpatient mental health benefits, and outpatient mental health copays will apply to each weekly therapy session. AbleTo offers personalized programs backed by science to help you manage emotions, reduce feelings of stress and worry, and change unhelpful thought patterns.
Mental Health Service Navigation 
Tufts Health Plan Medicare Advantage members can access our unique Mental Health Service Navigation program which helps provide access to mental health treatment options and resources. You can work with a dedicated Service Navigator to locate a provider, schedule appointments, and more. (This service is not available to members already enrolled in an integrated care management program.)
For details, call Member Services at 1-800-701-9000 (HMO)/1-866-623-0172 (PPO) (TTY: 711).
Drug Search
Use the drug search tools to find out if your drugs are covered and which tier they fall under on your plan type.
Find a Doctor
Find a doctor within your Tufts Health Plan Medicare Preferred HMO network or your Tufts Health Plan Senior Care Options network.
Health Library A-Z
Tufts Health Plan has partnered with Healthwise to provide members with access to a library of high-quality content on conditions, treatments and more.