Medicaid Recertification will Start Again on April 1, 2023
Already a member of our Senior Care Options (HMO-SNP) plan? Use the link below to access member resources such as plan documents and forms!
SCO Member Resources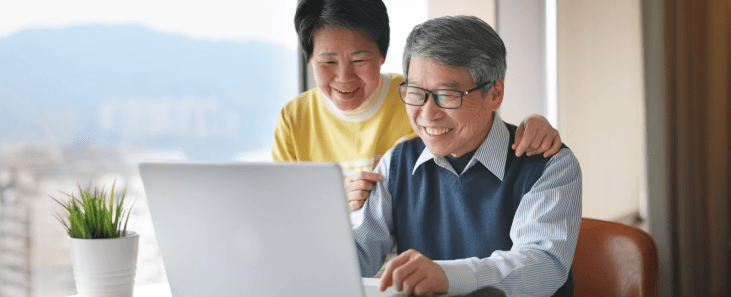 Medicaid recertification will start again on April 1, 2023!

Renewing Your Coverage | Watch your mail for info from MassHealth
MassHealth will resume renewals for MassHealth members starting April 1, 2023. The renewal process is how the state confirms that people still qualify for MassHealth coverage. Renewals usually occur every year, but they were paused during the federal COVID-19 public health emergency.

MassHealth expects the process to take about a year. So, you may hear from them about your renewal anytime between April 2023 and April 2024. To learn more about this process go to https://www.mass.gov/masshealth-eligibility-redeterminations
Act Now to Stay Covered
Here's what you can do now to make sure you get the best benefit you qualify for and that your renewal process goes as easily and quickly as possible:
Make sure MassHealth has up-to-date contact information for you by calling MassHealth at 800-841-2900 (TTY: 711). This includes your address, phone number and email address. MassHealth will send your renewal packet and other information about your eligibility by mail.
Let MassHealth know about any household changes, such as changes to your income, disability status or family size.
Read all mail MassHealth sends you. If you get a blue envelope  from MassHealth, you may need to act by a specific date to keep your current coverage.
What to expect
When it's time for MassHealth to review your eligibility, they will look through federal and state data sources to see if you still qualify for MassHealth. Here's what may happen next:  
If MassHealth is able to confirm that you are still eligible, they may renew you automatically. If they do, they will send you a letter telling you your MassHealth coverage was renewed. If you get this type of letter, you don't need to do anything.
If MassHealth cannot verify your information electronically, they will send you a large blue envelope that includes a letter and a pre-filled renewal application.
Here's a checklist to help you complete your application:  
Take action by the deadline listed in the letter
Complete your renewal application in one of two ways:     

By phone – Call MassHealth at 800-841-2900 (TTY: 711)
By mail or fax – Complete, update and sign the application. Then follow the directions on the form to mail it to MassHealth . Or you can fax it to MassHealth at (857) 323-8300.

MassHealth will review your application and will send you a request for information (RFI) notice if they need documents from you. Check your mail often after submitting your renewal application to make sure you don't miss this notice.
You will need to submit the necessary documents by the deadline. Documents MassHealth may request include:

Change of address
New social security numbers (SSNs) for people applying
Federal tax returns, if you file
Changes in health coverage offered
Changes to immigration or citizenship status
Pay stubs or employer statements

Get help filling out the application if you need it. Be sure to rely on trusted sources, such as:

MassHealth by calling 800-841-2900 (TTY: 711)
Enrollment assisters (EAs) listed on the MassHealth website
A financial counselor or EA at your provider's office.

Note: Never share your personal data or documents with people who are not trusted sources. EAs will never ask you to pay for helping you complete your application .

The MassHealth Enrollment Centers (MECs) are open for limited walk-in appointments. We strongly encourage you to use MassHealth's new appointment scheduler if you need help from a MassHealth Customer Service Representative. Monday through Friday, 8:45 a.m.-5 p.m.
Check your mail. MassHealth will send you a letter telling your whether your coverage was renewed.
When MassHealth renews your eligibility, your Tufts Health Plan Senior Care Options (HMO SNP) or Tufts Health Plan Senior Care Options CW (HMO SNP) coverage will continue. You do not have to take action to keep your Tufts Health Plan.
Coverage not Renewed?
If you are no longer eligible for MassHealth, you may qualify for subsidized ConnectorCare plans or other subsidies to help you pay for a health plan on the Massachusetts Health Connector. Visit https://www.mahealthconnector.org/ or call customer service at 1-877- MA ENROLL (1-877-623-7773) to learn more or enroll in a plan.
Questions?
Call MassHealth at 800-841-2900 (TTY: 711)
Monday – Friday, 8 a.m. – 5 p.m.
H8330_2023_83_M