How Your HMO Plan Works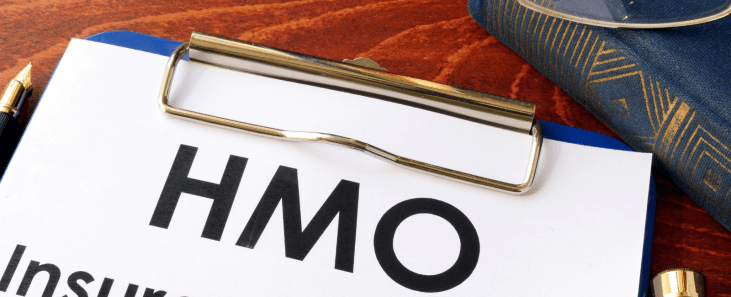 The better you understand your plan, the better prepared you'll be to navigate your care and take control of your health. Here are some of the basics to keep in mind when using your Tufts Medicare Preferred HMO plan.

You're protected by an out-of-pocket maximum
One of the advantages of your HMO plan is an out-of-pocket maximum, which limits how much you spend on in-network medical costs in a year. You can check your Evidence of Coverage, available at thpmp.org/documents, for the maximum out-of-pocket (MOOP) amount for your plan.

There is a Network
Your plan is a Health Maintenance Organization (HMO) plan, meaning it includes a network of doctors, specialists, hospitals, and pharmacies. Your plan offers coverage for services you get within the network. In most cases, if you receive care from an out-of-network doctor or facility, you will not be covered. (This does not apply to emergency or urgent care. You are covered for emergency and urgent care anywhere in the world.)

Your Doctor Coordinates Your Care
You choose a doctor to be your primary care provider (PCP), who coordinates all your care. You'll see your PCP for routine checkups, preventative care, and treatments for common illnesses. Your PCP will also help you obtain any additional care you need.

By overseeing your care, your PCP has the full picture, works with you to make informed decisions about your health, and can even help you avoid unnecessary expenses (such as duplicate tests) and identify safety concerns (such as harmful drug interactions). 

You need a referral from your PCP to see a specialist
If you need care from a specialist, your PCP will refer you to a specialist within your PCP's referral circle. Your PCP's referral circle is group of doctors your PCP works with regularly and whose opinion your PCP trusts. (Not all Tufts Health Plan physicians are included in your PCP's referral circle. The "Specialists by Medical Care Group" section in the Provider Directory, available at thpmp.org/documents, tells you which specialists and facilities are in your PCP's referral circle.)

Only your PCP can provide you with a referral. If a specialist refers you to another specialist, you will need to check first with your PCP. By issuing all of your referrals, your PCP can ensure you get the care that is right for you. 

You share the cost of your benefits
In most cases, when you use a medical service, you pay a copay or coinsurance.
A copay is a set amount that covers a portion of a service (or, if you're on an Rx plan, a prescription drug cost). For example, you might pay $10 to see your doctor.
Some benefits may have a coinsurance instead of a copay. Coinsurance is a percentage of the total cost of the service.

For your copay and coinsurance amounts, see your Evidence of Coverage, available at thpmp.org/documents.

You have access to a Care Management team
Our Care Management team is available to help you navigate the health care system. Our team of experts works closely with your doctor and can help you if you get sick, have an injury, or need support with a mental health or health-related social need like access to health food or safe, stable housing. From helping you avoid return trips to the hospital to planning your recovery process following a surgery, your Care Management team is there to support you. 

For more information about working with the Care Management team, call Member Services at 1-800-701-9000 (TTY: 711).