How Your PPO Plan Works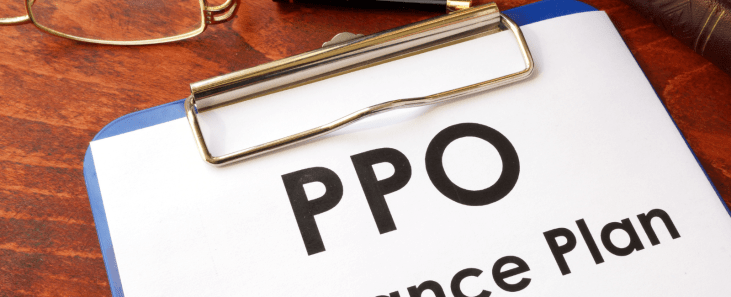 The better you understand your plan, the better prepared you'll be to navigate your care and take control of your health. Here are some of the basics to keep in mind when using your Tufts Medicare Preferred Access PPO plan.

You're protected by an out-of-pocket maximum 
Your plan has an out-of-pocket maximum that limits how much you spend on medical costs in a year. Your in-network maximum out-of-pocket (MOOP) amount for 2023 is $6,700. After you reach this amount, your plan pays 100% of the costs of in-network covered medical benefits. 

Note: Services received out-of-network do not apply toward your $6,700 in-network MOOP. See your Evidence of Coverage, available at thpmp.org/documents, for the maximum out-of-pocket amount that applies to combined in- and out-of-network services.

You have access to any doctor or hospital 
You have the freedom to access any doctor or hospital in- or out-of-network within the United States and its territories — and you don't need referrals. In-network doctors and services have a lower cost share than out-of-network doctors, which means seeing doctors inside the PPO network can help you save on health care costs.
For details on which doctors are in-network, visit thpmp.org/doctor.

You share the cost of your benefits
In most cases, when you use a medical service or fill a prescription, you pay a copay or coinsurance.
A copay is a set amount that covers a portion of a service or prescription drug. For example, you might pay $10 to see your doctor.
Some benefits have a coinsurance instead of a copay. Coinsurance is a percentage of the total cost of the service.

For your copay and coinsurance amounts, see your Evidence of Coverage, available at thpmp.org/documents.

You have access to a Care Management team
Our Care Management team is available to help you navigate the health care system. Our team of experts works closely with your doctor and can help you if you get sick, have an injury, or need support with a mental health or health-related social need like access to health food or safe, stable housing. From helping you avoid return trips to the hospital to planning your recovery process following a surgery, your Care Management team is there to support you. 

For more information about working with the Care Management team, call Member Services at 1-866-623-0172 (TTY: 711).