Are You at Risk for Diabetes?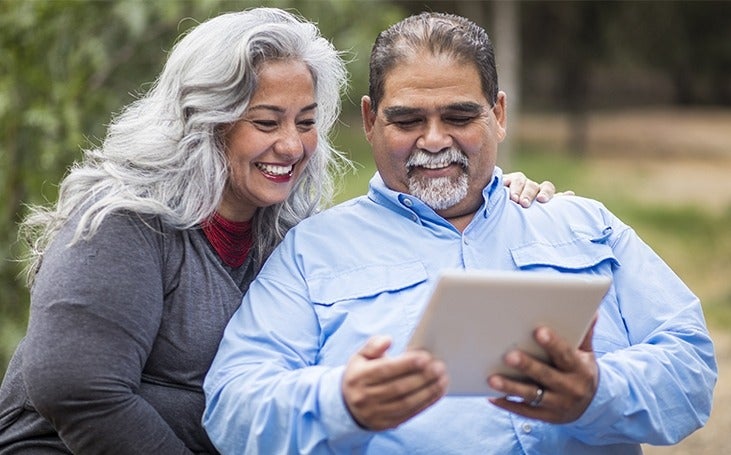 What is diabetes?
Diabetes is when your blood glucose or 'blood sugar' is too high. Your body turns most food into glucose or sugar, to use for energy. Your pancreas makes insulin to help glu­cose get into your cells. With diabetes, your body doesn't make enough insulin or can't use its own insulin correctly, causing sugars to build up in your blood.
The two most common forms of diabetes
Type 1 diabetes—Can happen at any age, and it is most often diagnosed in children, teens, or young adults.
Type 2 diabetes—The most common type of diabetes occurring in adulthood. Many people don't even know that they have Type 2 diabetes. It may be preventable in people at risk.
Are you at risk?
Diabetes can cause serious health problems, such as heart disease, stroke, kidney disease, blindness, nerve damage, and circulation problems. You are at higher risk of Type 2 diabetes if you:
Are overweight
Are age 45 or older
Have a parent, brother, or sister with Type 2 diabetes
Are physically active less than 3 times a week
Are African American, Hispanic or Latino, American Indian, Alaska Native, Pacific Islander, or Asian American
There are things you can do to prevent or delay develop­ing Type 2 diabetes, such as losing weight, eating healthy foods, maintaining an active lifestyle, and exercising regularly. Physical activity for at least 30 minutes, 5 days a week, is a small change that can make a big difference. Talk to your doctor if you're concerned about your risk for Type 2 diabetes.
What are the symptoms?
Some people with type 2 diabetes have symptoms so mild they go unnoticed, but common symptoms of diabetes include:
Urinating often
Feeling very thirsty
Feeling very hungry - even though you are eating
Extreme fatigue
Blurry vision
Cuts/bruises that are slow to heal
Tingling, pain, or numbness in the hands/feet
Do you have prediabetes?
Prediabetes is a serious health condition in which blood sugar levels are higher than normal, but not high enough yet to be diagnosed as Type 2 diabetes. If you have prediabetes you are at high risk of developing Type 2 diabetes, heart disease, and stroke. According to the Centers for Disease Control, more than 84 million US adults—1 in 3—have prediabetes, and 90% of them don't know they have it.
Find out your risk of prediabetes by taking a 1-minute test at:
How our plans can help
$0 copay for diabetes screening
If you have certain risk factors you are covered for a diabetes screening. Based on the screening results, you may be eligible for up to two diabetes screenings every 12 months.
$0 copay for diabetes supplies
If you have diabetes, you are covered for blood glucose test strips1, blood glucose monitors1, lancet devices and lancets, and therapeutic custom-molded shoes (including inserts provided with such shoes).
$0 copay for diabetes prevention program
The Medicare Diabetes Prevention Program provides education on living a healthy lifestyle in order to prevent the progression of diabetes.
$0 copay for medical nutrition therapy
If you have diabetes, you are covered for 3 hours of one-on-one nutritional counseling services during your first year and 2 hours each year after that.
Staying active can help
Tufts Health Plan Medicare Advantage HMO and Access (PPO) plan members can save on fitness classes
(such as yoga, Pilates, tai chi, or aerobics), plus many more options including enrolling in the Diabetes Workshop program.
This information is not a complete description of benefits. Call 1-800-701-9000 (TTY: 711) for more in­formation.
1One Touch products only.
Drug Search
Use the drug search tools to find out if your drugs are covered and which tier they fall under on your plan type.
Find a Doctor
Find a doctor within your Tufts Health Plan Medicare Preferred HMO network or your Tufts Health Plan Senior Care Options network.
Health Library A-Z
Tufts Health Plan has partnered with Healthwise to provide members with access to a library of high-quality content on conditions, treatments and more.