New Program Provides Additional Support for Mental Health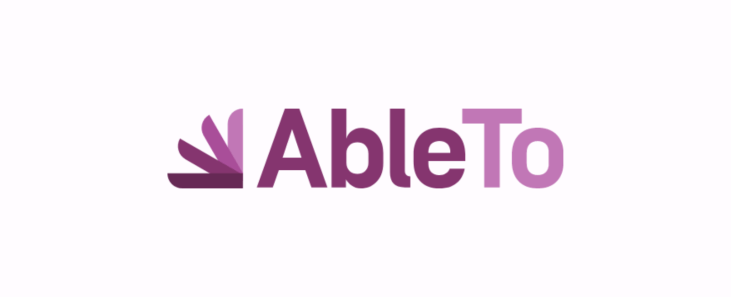 Did you know your Tufts Health Plan Medicare Advantage HMO/PPO plan provides access to virtual mental health programs that can help you manage depression, stress, anxiety, and more? 

AbleTo provides personalized mental health support through an 8-week program so you can live the life you want. Each week you'll meet with a licensed therapist (and if indicated, a coach) by phone or video. First, your therapist will take time to get to know you. Next, they'll tailor the program to your needs. You'll explore how your experiences shape your thoughts, feelings, and actions. Then, you'll learn healthy coping skills backed by science. Between sessions, you can practice your new skills using online activities. 

If you need extra support, you have 24/7 access to self-care tools, like guided journals and meditations. Through it all, your therapist will be there to provide support.
NEW! SelfCare+: A high quality 24/7 self-paced, digital program that uses evidence-based techniques to help individuals build mental health skills and improve everyday wellbeing. SelfCare+ offers immediate access on your mobile device to cognitive behavioral therapy and mindfulness-based stress reduction tools, techniques, assessments, and mood trackers. SelfCare+ is part of several AbleTo behavioral health programs that include therapy for higher level needs. SelfCare+ is offered at no additional charge to Tufts Health Plan Medicare Advantage HMO and PPO plan members and can be easily accessed using your member identification number. 
See How a Personalized AbleTo Program Can Work for You 
To get started, visit AbleTo.com/tuftshealthplan or call 1-833-522-5386 (representatives are available 9 a.m.–8 p.m.).

Note: AbleTo is covered through your outpatient mental health benefits and outpatient mental health copays will apply to each weekly therapy session. AbleTo offers personalized programs backed by science to help you manage emotions, reduce feelings of stress and worry, and change unhelpful thought patterns.
 
Drug Search
Use the drug search tools to find out if your drugs are covered and which tier they fall under on your plan type.
Find a Doctor
Find a doctor within your Tufts Health Plan Medicare Preferred HMO network or your Tufts Health Plan Senior Care Options network.
Health Library A-Z
Tufts Health Plan has partnered with Healthwise to provide members with access to a library of high-quality content on conditions, treatments and more.