Why it's important to have regular eye exams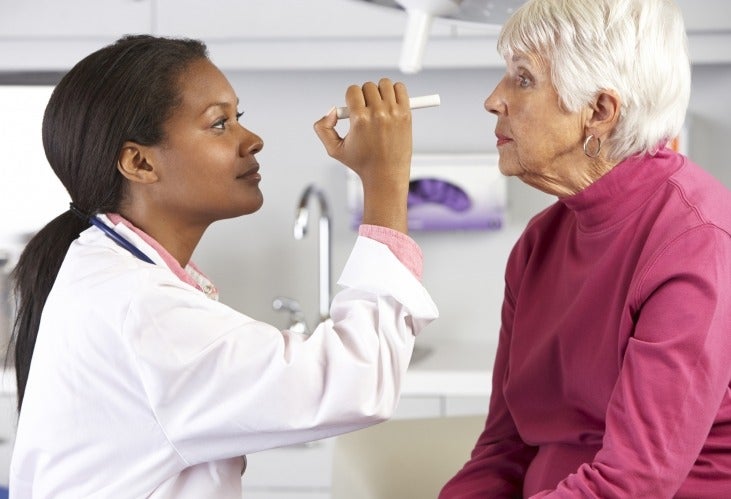 Don't overlook eye exams when it comes to your overall health.
Seeing your doctor each year for a physical is an important part of staying healthy. But so is seeing an eye doctor. In addition to maintaining your vision, regular eye exams are an important part of finding eye diseases early.
What your doctor looks for at an eye exam
Because your eye provides a clear view of blood vessels, an eye exam can provide important information about your overall health. At an eye exam, your doctor may be able to detect signs of high blood pressure or diabetes. Also, some eye diseases have no symptoms in the early stages when treatment is most effective. An eye exam by an optometrist or ophthalmologist is important to help detect or prevent common eye diseases from causing vision loss such as:
Cataracts (clouding of the lens), the leading cause of vision loss in the United States
Diabetic retinopathy (causes damage to blood vessels in the back of the eye), the leading cause of blindness in American adults
Glaucoma (a group of diseases that damages the optic nerve)
Age-related macular degeneration (gradual breakdown of light-sensitive tissue in the eye)
What to expect at an eye exam
During an eye exam, your eye doctor will check for vision problems and eye diseases.
To evaluate your vision, your doctor will observe your pupils and eye muscles during a series of tests such as determining the sharpness of your vision at a distance and up close (reading letters from an eye chart), checking your 3D vision, checking peripheral (side) vision, and evaluating color perception.
Your doctor will also test for signs of glaucoma and may use medicated eye drops to dilate your pupils to examine the blood vessels and nerve in the back of your eye.
How to protect your vision
Regular eye exams are one of the best ways to protect your vision. But other ways to protect your vision include:
Eating a healthy diet
Know your family's eye health history
Wear sunglasses that block out 99 to 100 percent of both UV-A and UV-B radiation
Quit smoking or don't start
How your plan helps
Tufts Health Plan HMO plan members are covered for a routine eye exam each year. Copayments vary depending on the plan you are in. Check your Evidence of Coverage for details.
Learn how Tufts Health Plan HMO and Access (PPO) plan members can save on eyewear!
Drug Search
Use the drug search tools to find out if your drugs are covered and which tier they fall under on your plan type.
Find a Doctor
Find a doctor within your Tufts Health Plan Medicare Preferred HMO network or your Tufts Health Plan Senior Care Options network.
Health Library A-Z
Tufts Health Plan has partnered with Healthwise to provide members with access to a library of high-quality content on conditions, treatments and more.